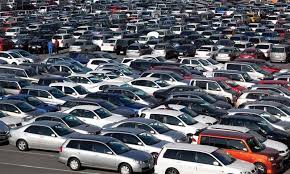 By Muhammad Luqman
Leading Japanese auto manufacturing company , Pak Suzuki Motors has made increase in the prices of cars and motorcycles , apparently due to devaluation of  Pakistani rupee vis-à-vis US dollar.
This is the fourth increase made by the company since January. This time, the prices of the cars have been raised – between Rs20,000 to Rs40,000 – for various models with effect from  August 1.
The company had raised prices of various car models by Rs10,000-20,000 in January, followed by another hike of Rs20,000-50,000 in March and then Rs20,000-30,000 in June this year, leading English newspaper Daily Dawn reported.
In its July 31, 2018 circular, the company raised the price of Suzuki Mehran VX model to Rs769,000 from Rs739,000. This  model would be discontinued from November 2018.
The new price of Suzuki Mehran VXR has been fixed at Rs840,000 as compared to Rs795,000.
Suzuki Bolan and Bolan Cargo will cost Rs834,000 and Rs800,000 versus Rs814,000 and Rs780,000 respectively.
The price of Swift manual transmission and Swift automatic transmission has been raised to Rs1.475 million and Rs1.611m from Rs1.435m and Rs1.571m earlier.
In a circular to its authorised dealers, PSMCL said the price hold will not be considered for old pending orders which failed to deposit their balance payment within tentative delivery date of vehicles.
The retail prices are inclusive of ex-factory product price and freight charges incurred on vehicle to reach dealership premises.
In case of motorcycles , the company has raised prices by Rs3,000 to Rs6,500.
The price of GR150 has been increased to Rs229,000 from Rs222,500. GD110S will now be available at Rs145,000 instead of Rs139,000 and SD110 Eco at Rs119,900 against its previous price of Rs114,900. Similarly, prices of GS150 and GS150SE have been jacked up by Rs3,000 each to RsRs150,000 and Rs170,000, respectively.