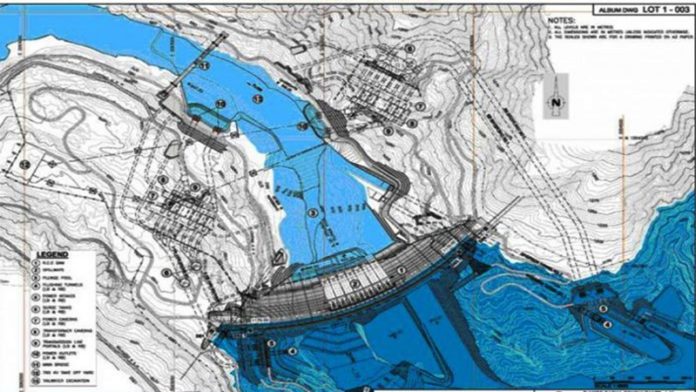 By Muhammad Luqman
Pakistan's Water and Power Development Authority (WAPDA) is planning to initiate the construction of  a hydro-power project over Swat river during the current fiscal year to help ensure supply of low-cost electricity to consumers.
"In view of the honorable Supreme Court's judgment for early commencement of Mohmand Dam, a number of options are being considered to start construction work on the project during the current fiscal year," Chairman WAPDA, Lt. General (rtd) Muzammil Hussain said during his visit to the site of the dam in Pakistan's north-western province of Khyber Pakhtun Khawa on Tuesdady.
The site of the project being constructed over Swat river is at a distance of about 48 km from Peshawar and 5 km upstream of existing Munda Head works in Mohmad  district (former MohmandAgency).
The lake of the dam will have the capacity of store 1.2 million acre feet (MAF) of water for irrigated agriculture besides helping  mitigate floods in Peshawar, Charsadda and Nowshera. The project will also generate 800 mega watt (MW) of green and clean energy.
"WAPDA has already completed feasibility study, detailed engineering designs and tender documents for the purpose. The project, scheduled to be completed in five years and eight months after commencement of construction work, will significantly contribute towards development," Muzammil Hussain said.
WAPDA is paying compensation to the locals in lieu of their land and assets and also developing infrastructure, health and education facilities and drinking water schemes in the area by employing various confidence building measures as its corporate social responsibility.
Pakistan's apex court had directed the government to initiate the construction of Diamer Bhasha and Mohmand Dams at the earliest to help end energy crisis in the South Asian country. In this regard, a fund had been set up.