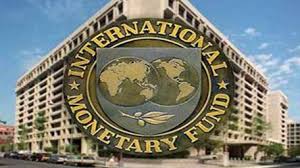 By Muhammad Luqman
Pakistan has dismissed Washington's  concerns that any new International Monetary Fund bailout for the South Asian nation would be used to repay Chinese debt as "totally wrong.
"US Secretary of State's statement about Pakistan seeking an IMF bailout package is inappropriate,"Pakistan's Caretaker Foreign Minister Abdullah Hussain Haroon said at press briefing in the capital, Islamabad on Wednesday.
He said that the American administration knows that Pakistan is facing economic challenges.
The minister said India was awarded individual licenses for high technology weapons, while Pakistan is asked to 'do more'.
He said that linking the IMF bailout package with CPEC is inappropriate. "China is investing billions of dollars in Pakistan."
On July 30, US Secretary of State Mike Pompeo had warned that any potential IMF bailout for Pakistan's new government should not provide funds to pay off Chinese lenders.
Pakistan´s economy has witnessed difficult times recently and the economists believe that the country needs a bailout, either from the IMF or China and in remote cases from the Saudi Arabia, to avert any  currency crisis.
Beijing has pledged $57 billion in loans for Pakistan as part of China´s  Belt and Road Initiative, lending more warmth to the Sino-Pak economic and diplomatic ties at a time when relations between Islamabad and Washington are  at the lowest ebb.
Earlier, Pakistan´s finance ministry had urged  to de-couple the link between any potential IMF bailout and Beijing´s loans for the China-Pakistan Economic Corridor (CPEC) that has been launched for the development of mainly energy and transport infrastructure.
Finance Ministry spokesman said that Pakistan Government is fully committed to undertake and complete CPEC projects in their totality.
"Third parties cannot weaken our collective resolve to make CPEC a success story," Finance Ministry statement elaborated.
CPEC is billed as Pakistan´s most important national project, while Beijing has touted CPEC as the "flagship" project in the vast Belt and Road initiative to build rail, road and maritime links across the globe.
Pakistan is struggling to avert a currency crisis that seems to be a biggest challenge for the new government  going to be in place in just two weeks
Many analysts and business leaders expect that another IMF bailout, the second in five years, will be needed to plug an external financing gap.
"Make no mistake. We will be watching what the IMF does," the American State Secretary had warned.
"There´s no rationale for IMF tax dollars, and associated with that American dollars that are part of the IMF funding, for those to go to bail out Chinese bondholders or China itself,"  Pompeo added.
On Tuesday, Chinese Foreign Ministry spokesman Geng Shuang said the IMF had its own standards and operating rules when cooperating with countries, Reuters reported.
"I believe they will handle it appropriately," he told reporters, without elaborating.