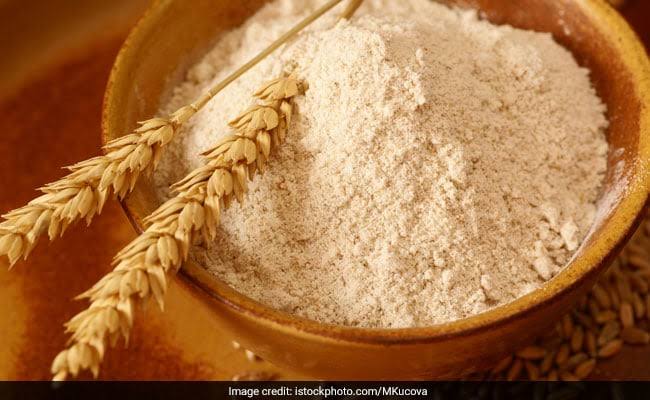 By Muhammad Luqman
Thousands of Chakkis (mini flour mills) dotted across central Pakistan province of Punjab have jacked the prices of whole wheat flour pices by Rs 10 to Rs 70 (45 cents) per kilogram, attracting ire of millions of people in urban centres , mainly Lahore and Faisalabad.
Owners of mini flour mills bill the increase in the prices of the wheat in the open market as the major reason for raising the prices of the nutrient whole wheat flour, consumed by only five percent population of the province.
" How can we sell whole wheat flour at a rate of Rs 50 or 60 per kilogram when the wheat in the open market cost Rs 2300 per 40 kilograms," says Liaquat Ali Malik, President Atta Chakki Association , Lahore.
Most of the people prefer to consume regular wheat flour produced by the flour mills after extracting prime products like maida (fine flour) and grainy flour, called Suji in addition to chaukar (bran).
The regular flour that is 60 percent of wheat ground at a mill, is sold at a price of Rs 40 (30 cents). It is consumed both and urban and rural areas of Pakistan.
" There is no crisis in the formal flour sector as we are providing the regular flour to every nook and corner of Punjab and other parts of Pakistan," claims Asim Ahmad Raza, Chairman Pakistan Flour Mills Association (PFM)
Any increase in the prices of wheat, the dietary staple in Pakistan, always creates unrest in the country. It is the main source of nutrition for most Pakistanis and contributes about 72% of the country's daily caloric intake, with a per capita wheat consumption of approximately 124 kgs per year, one of the highest in the world.
About 60% of the wheat flour (atta) obtained from wheat is used in households to make different kinds of flat breads (roti, chapati and naan), while the other half is processed into white flour (maida) and suji (grainy flour)– with negligible bran content – to make bakery products (biscuits, bread, cakes and pastries), noodles, pizzas, semolina and other sweetmeats.
Wheat is grown abundantly in Pakistan, with an annual production amounting to 25 million tons (almost 85 percent in the Punjab povince). It translates to Rs 800 to 900 billion in terms of value. The crop alone contributes about 10% of value of agriculture and 2.1% of the GDP.
Despite huge production and being the most important basic grocery item in Pakistan, the wheat sector has largely remained unorganised. Couple of thousands flour mills turn out millions of flour bags daily. Besides mini flour mills or Chakkis, the whole wheat flour is also produced by the flour mills too.