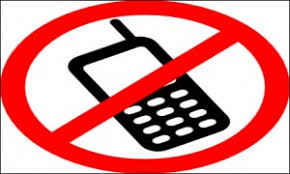 BY Muhammad Luqman
Mobile phone services have been suspended in major cities of the country as part of security arrangements for Ashura processions that would be taken out later in the day.
According to media reports, the cellular services were suspended in Karachi after 10:00 am as authorities finalized arrangements ahead of the procession which starts from Nishtar Park and culminate at Hussainian iranian imam Bargah in Kharadar.
All the streets and roads linked to MA Jinnah Road were blocked by placing shipping containers. A large number of police and para military troops have been deployed on the route of the main procession.
The mobile phone services in Khairpur district of Sindh and Talagang in Punjab were also suspended.
The police are monitoring the Ashura procession with CCTV cameras in Peshawar where educational institutes are closed and business activities remain suspended.
In Quetta, the security forces have made strict security arrangements by installing walkthrough gates in mosques and Imam Bargahs.
A spokesman for the Punjab government said the a decision to suspend mobile phone services on the routes of processions has not been taken so far. The provincial government has deployed thousands of Rangers and army personnel to ensure the security of Ashura processions.