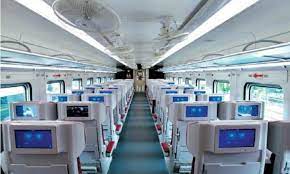 Web Desk
The China-Pakistan railway – China's largest Belt and Road Initiative transport project – will cost an estimated 400 billion yuan (US$57.7 billion), but should proceed because of its strategic significance, a government-commissioned feasibility study has found.
The proposed railway, connecting Pakistan's port of Gwadar to Kashgar in China's Xinjiang province, Chinese newspaper, South China Morning Post reported.
The rail link is part of a broader plan to revive ancient Silk Road connections and reduce reliance on Western-dominated routes
The researchers from China Railway First Survey and Design Institute Group, who assessed the railway, urged that the new project should be supported. It was led by deputy director of capital operations Zhang Ling.
"The government and financial institutions [in China] should provide strong support, increase coordination and collaboration among relevant domestic departments, strive for the injection of support funds and provide strong policy support and guarantees for the construction of this project," the team said.
According to the report, Pakistan is expected to receive a much-needed boost from the infrastructure and will easily trade with China.
The railway project will also improve connectivity among the countries along the ancient Silk Road trade routes. The study further revealed that the project is part of a plan to reduce dependence on Western-dominated routes.
The researchers said that the project is expected to create more jobs, boost infrastructure investment and increase trade.
The study said that Pakistan's GDP last year was just six times the estimated cost of the project and hence, it was unable to make sufficient financing.
"Due to energy shortages, poor investment environment and fiscal deficits, Pakistan's economic growth rate has come under pressure," the team said.
"In terms of railway investment and construction, Pakistan is unable to provide sufficient financial and material support and mainly relies on Chinese enterprises for investment and construction."
Moreover, the security issues in Pakistan might also hinder the railway project and pose a risk to Chinese workers and investments.