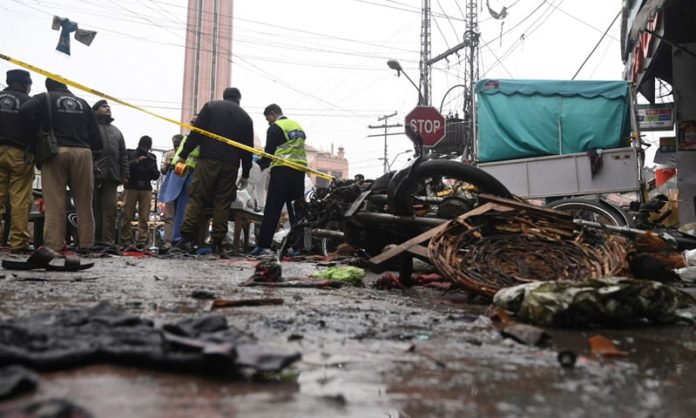 Web Desk
At least three persons were killed and another 25 injured when a powerful bomb blast rocked the shopping district in eastern Pakistan city of Lahore on Thursday afternoon.
The explosion took place outside historic Anarkali Bazaar at around 1.50 p.m., according to police officials.
"Initially it seems that this is a planted [bomb] device that has caused this explosion," senior police official Abid Khan told reporters at the scene.
Khan said investigations were being conducted to determine the nature of the blast and the kind of explosive used.
No group immediately claimed responsibility for the attack, which occurred in the commercial centre of Pakistan's second-largest city.
Those killed in the blast have been idenfied as Muhammad Ramzan, Muhammad Yasir and Absaar Ahmad.
Anarkali Bazaar and the adjoining Mall road have been target of the terrorists in the past too.
This is the third terrorist attack in the country during just a week time after Monday's attack on police in the capital Islamabad and the other on the train, Bolan Express.

Prime Minister Imran Khan and Punjab province's chief minister Sardar Usman Ahmad Khan Buzdar have taken notice of this tragic incident and sought a report from the senior officials police and other officials.