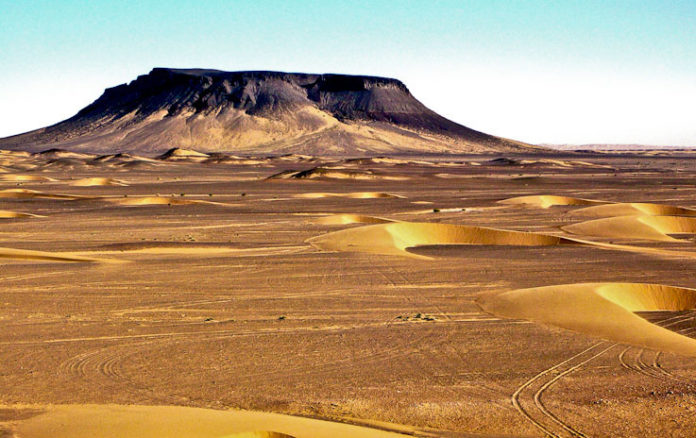 News Desk
A World Bank arbitration court has ordered the Pakistani government to pay damages of US $5.8 billion to Tethyan Copper, a joint venture between Chile's Antofagasta Plc (ANTO.L) and Canada's Barrick Gold (ABX.TO), according to media reports on Saturday.
The international tribunal has issued a 700-page ruling against Pakistan in the Reko Diq case. ICSID , according to English newspaper, Daily Express Tribune,awarded a $4.08 billion penalty and $1.87 billion in interest. However, Pakistan has decided to challenge the award "very soon" by filing a revision application, sources said. The revision application may take two to three years to decide.
Tethyan Copper discovered vast mineral wealth more than a decade ago in Reko Diq, at the foot of an extinct volcano near Pakistan's frontier with Iran and Afghanistan. The deposit was set to rank among the world's biggest untapped copper and gold mines.
The company said it had invested more than $220 million by the time Pakistan's government, in 2011, unexpectedly refused to grant them the mining lease needed to keep operating.
The World Bank's International Centre for Settlement of Investment Disputes (ICSID) ruled against Pakistan in 2017, but until now had yet to determine the damages owed to Tethyan.
Tethyan board chair William Hayes said in a statement the company was still "willing to strike a deal with Pakistan," but added that "it would continue protecting its commercial and legal interests until the dispute was over."
The Reko Diq mine has become a test case for Prime Minister Imran Khan's ability to attract serious foreign investment to Pakistan as it struggles to stave off an economic crisis that has forced it to seek an International Monetary Fund bailout.
Earlier, Tethyan Copper Company's (TCC) management, the complainant whose contract was terminated, had claimed $11.43 billion in damages. In 2012, TCC filed claims for international arbitration before the ICSID of the World Bank after the Balochistan government turned down a leasing request from the company. The litigation has continued for seven years. Former chief justice of Pakistan Iftikhar Muhammad Chaudhry's verdict in the Reko Diq case was the first in a series of events that led to the massive award.
After the case was filed, Pakistan lost its first jurisdictional challenge, when the international tribunal said that it has the jurisdiction to adjudicate the Reko Diq matter. After that, the tribunal declared that there was no wrongdoing in the agreement – the grounds on which the Supreme Court of Pakistan terminated the deal in 2013 – and eventually, the tribunal held that Pakistan is liable to pay the damages.
The only remaining issue in the case was the final penalty on Pakistan, which has been now announced, Express Tribune reported.