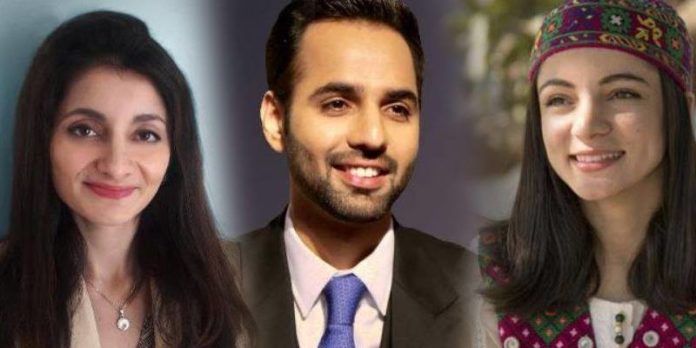 By Muhammad Luqman
How entrepreneurship is fast taking roots in generally complacent Pakistani society is reflective from latest list of Forbes 30 Under 30 Asia List of Social Entrepreneurs. A total of nine Pakistanis have been featured on the list. almost one third of the best performing youth in the Asian continent.
Chief Executive of a crowdfunded company, Seed Out Zain Ashraf Mughal become a shining light to the country as his meteoric successes were recocogned by the world renowned magazine Forbes.
The 28-year-old CEO of a non-profit, not-political and non-religious crowdfunded venture scored a spot under the prestigious list as his company raised over 600 entrepreneurs in four Pakistani cities with a funding of Rs90,000 per person that has put at least 1,600 children into schools.
According to the Forbes website, the crowdfunding platform "works to eradicate poverty by establishing entrepreneurs with interest-free micro financing. Donors can choose to donate or lend to projects listed on the nonprofit's website and can track progress along the way. When repayment is made, the organization helps to reinvest the sum into other projects."
The other next generation leaders from Pakistan, recognized by Forbes are:
1) Zainab Bibi
She is the founder of Pakistani Society for Green Energy. The company was formed in 2013. Since then, it has successfully developed biofuel from waste tissue paper, and introduced Camelina Sativa, a drought-resistant plant that can be made into bio-diesel, according to Forbes.
2) Laila Kasuri
Laila Kasuri works as a water analyst at Global Green Growth Institute.
She has led research at organisations such as the World Bank, the US Army Corps of Engineers, and the UC Davis Center for Watershed Sciences on climate-smart irrigation, flood risk reduction, and river basin planning.
3) Karishma Ali
Karishma Ali is the president of Chitral Womens Sports Club. She is currently the only woman football player from her hometown. She has represented Pakistan at the Jubilee Games in Dubai, and her team was the first women's team from Pakistan to participate in the AFL International Cup.
4) Ahmed Rauf Essa
Ahmed Rauf Essa is the co-founder of Telemart, one of the largest e-commerce platforms in Pakistan. The company also has an extensive wholesale channel which caters to more than 500 dealers online, and is an end-to-end solutions provider for major firms such as P&G, Lucky Cement, and Ufone.
The list also incldueds Hanaa Lakhani, Hasan Usmani, Gia Farooqi and Moneeb Mian who are the co-founders of Roshni Rides. It is a women's friendly carpooling platform for commuters based in Pakistan.