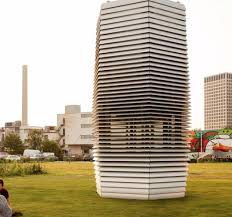 By Muhammad Luqman
Pakistan has announced to install fog towers in the eastern city of Lahore by August this year to address the issue of smog that has become the fifth season in South Asian country's plains over the last few years.
" Ministry of Science and Technology is planning to install fog towers initially in Lahore ," Federal Minister Chaudhary Fawad Hussain in a tweet.
He said that the primary reason of the fog in Lahore is burning of agriculture waste in Indian Punjab.
"Evidence of this fact is that the meters show that the air at Wagha is much more polluted than Lahore city," Fawad Chaudhary asserted.
While the electric vehicles, on which the present government was eagerly focusing, will also help address this issue in the long term, he said.
Since the year 2017, Lahore city experiences the problem of smog during winter months almost every year and has been ranked as the most polluted city in the world, according to air pollution data released by the US Air Quality Index last year.

Major sources of smog that grips the central Pakistan plains especially in Lahore city , are automobile exhausts, brick kilns, industrial emissions in addition to pollution caused by burning of paddy crop stubbles in the country as well as in the Indian states of Punjab and Haryana.
The use of fog towers to counter smog problem is not something new in the world. In Beijing and other Chinese cities with the problem of smog , dozens of giant fog towers have been installed over the last five years.
A 60- metre high anti-smog tower, designed by Dutch designer Daan Roosegaarde, was the first to be put up in an art district in Beijing in 2016.
But , according to the environment experts, installation of the fog towers was not an ultimate solution to the problem as it covers very small areas , not the entire city.
"A skyscraper-sized air purifier curbed pollution by about 15% in a 10-square kilometer area over two years in one of China's most polluted cities," Chinese newspaper, Global Times said in a report.
The neighbouring India has also installed a fog tower in the capital New Delhi to combat the air pollution.
The 20-feet-tall tower , fitted with exhaust fans to suck in polluted air and remove up to 80%