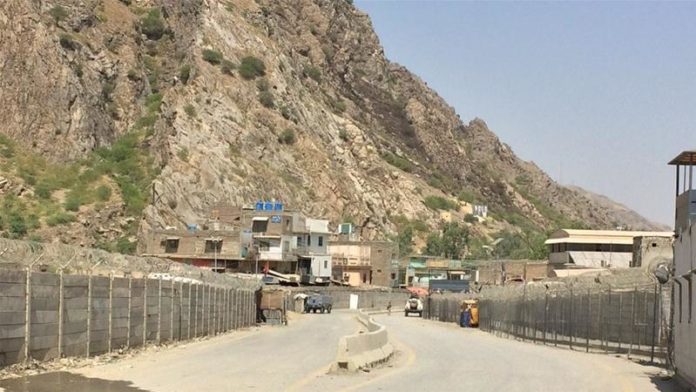 By Muhammad Luqman
A cross-border attack by terrorists from Afghanistan in Pakistan's Bajaur Agency led to the death of two Pakistan Army troops, said the media wing of Pakistan's armed forces, Inter-Services Public Relations (ISPR) on Monday.
Captain Junaid Hafeez and Sepoy Raham were martyred in the attack on a border post of the Pakistan Army.
Four other Army troops were injured in the assault on the border post.
At least eight terrorists were also killed in the attack and others were injured in retaliatory fire from the Army.
The Army's media wing added that remaining terrorists withdrew across the border after sustaining casualties.
"Absence of Afghan writ on Afghan side of the border like many other areas facilitate terrorists to undertake such attempts," said the ISPR.
Attacks originating from Afghanistan by militants have become more regular as militants have established sanctuaries in Afghanistan.
On Nov 9, an Army sepoy, Mohammad Ilyas, was martyred during an exchange of fire with terrorists in Khyber Agency.
Terrorists had opened fire at multiple places at the newly established Pakistani posts in Rajgal Valley, exploiting the absence of any control in Afghan border areas.
On October 3, another soldier had embraced martyrdom after terrorists fired from across the Afghan border on a border post.
The incident had occurred at the recently cleared area around Mustil pass, an important passage from Afghanistan into Rajgal, in Khyber Agency.