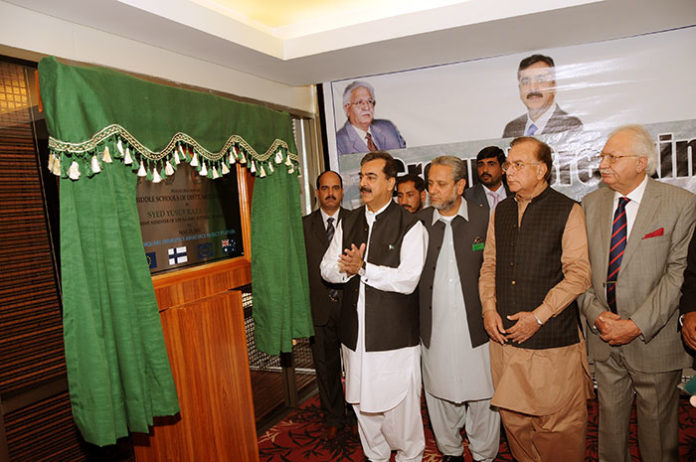 By Muhammad Luqman
Pakistan has successfully managed to recover Rs2.12 billion that was given to a Chinese company as mobilisation advance during the Pakistan Peoples Party (PPP) tenure, after work on a power project could not begin even seven years after the agreement was signed.
The project was eventually shut down in 2015 during the current tenure of the PML-N government after it suffered a delay due to bureaucratic hurdles.
Songfang Electric Corporation Limited, the Chinese company tasked to complete the 525MW power project in Chichoki Mallian near Sheikhupura in central Pakistan province of Punjab, was paid the amount on account of Engineering Procurement and Construction (EPC) contract in 2008.
An agreement was signed between Northern Power Generation Company Limited (NPGCL) and Songfang Electric Corporation Limited on April 1, 2008 with the total value of the contract being $345.45 million. Mobilisation advance was equal to 10% and the payment was made by Pakistan in August, 2008.
However, actual work could not begin till 2015, eventually forcing the Pakistan government to close the project in May 2015.It was also decided that the advance payment would be recovered from the Chinese company.
The PPP signed the contract as part of its plans to generate 2,200MW within a year to cope with a crippling energy shortage in the country.
Former prime minister Yousuf Raza Gillani witnessed the signing ceremony of the contract. The Chichoki Malian power plant was approved by the government for fast-track implementation by China's Dongfang Electric Corporation.
Three thermal power projects of cumulative capacity of about 1,300MW were declared to be implemented on a fast-track basis. Nandipur combined cycle power project of 425-525MW capacity, Chichoki Mallian combined cycle power project of 425-525MW, and commissioning of the UAE-gifted combined cycle power plant of 320-350MW at Faisalabad were the three projects.
The first two power projects suffered a delay after the law ministry was reluctant to vet the government guarantees sought by the contractor. The present government, in response, kept its plan to implement the Nandipur power plant project, but shut down the Chichokimallian power project.