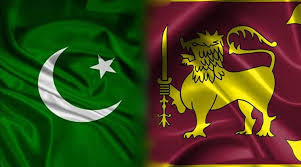 By Muhammad Luqman
Pakistan Cricket Board (PCB) chairman Ehsan Mani has said that the Sri Lankan team would not back out from the forthcoming tour of Pakistan.
" Sri Lanka have committed to tour Pakistan later this month,"  he made this statement a day after Sri Lanka Cricket reported receiving "warnings" of a terror bid,
"Our discussions with the Sri Lankan board are ongoing. There has been no negative feedback from them; they are just speaking with [their] government for final clearance. They have not told us any more than this," said the PCB chairman on Friday during a press conference in the eastern city of Lahore.
"And they have not at all said they won't come. So we have complete confidence they will come and God-willing all matches will take place in Pakistan," said Mani.
"As far as speculation that they are sending a "second strength" team is concerned, team selection is a home team prerogative. For me, what matters is that international matches are taking place in Pakistan. They have committed to coming here," PCB Chief said.
"We have decided against the option to shift the series to some other place," he said.
PCB Chairman Mr Ehsan Mani and head coach Mr @captainmisbahpk press conference at Gaddafi Stadium, Lahore.

Watch Live ▶️ https://t.co/pz3oS4BoxY pic.twitter.com/mNWJcidvON

— Pakistan Cricket (@TheRealPCB) September 13, 2019
According to the original schedule, both teams will be playing three T20Is and three ODIs in Lahore and Karachi between September 27 and October 9..
"Our decision is very clear and we are not exploring any other neutral venue," he said.
We don't have the time to shift or lookout for any other option right now. Our position is that it is Pakistan's home series and it must be played in the country.
"This has been the plan right from the start and we are in discussions with the Sri Lanka board and after our assurance, they are also very positive about sending their team," he said.