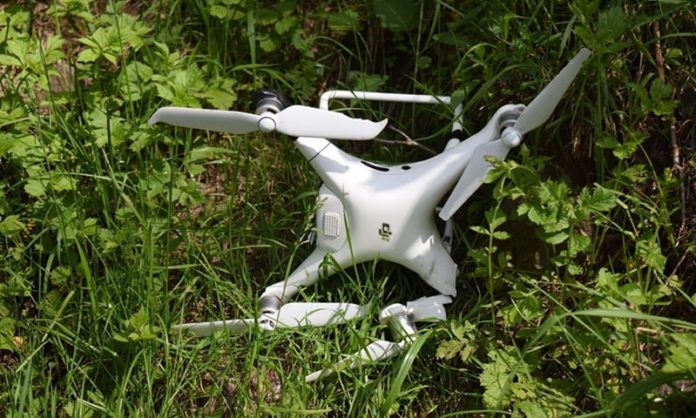 By Muhammad Luqman
Pakistan Army  has shot down an Indian spy drone (quadcopter) close to the Line of Control (LoC) in Azad Jammu and Kashmir (AJK).
According to a tweet by the Inter-Services Public Relations (ISPR) , the media wing of Pakistan's armed forces, the Indian quadcopter was shot down in Rakhchikri sector along the LoC.
#PakistanArmy troops shot down an Indian spying #quadcopter in Rakhchikri Sector along LOC.
The quadcopter had intruded 650 meters on Pakistan's side of the #LOC. pic.twitter.com/ZARleWqaat

— DG ISPR (@OfficialDGISPR) May 27, 2020
"The quadcopter had intruded 650 metres on Pakistan's side of the #LoC," the ISPR said.
In a similar incident last month, an Indian quadcopter was shot down by Pakistani troops after it violated Pakistan's airspace in Sankh district, according to English newspaper, Daily Dawn.
Indian military uses spry drones for aerial photography of Pakistani posts along the LoC as part of its intelligence-gathering operations and target selection before carrying out cross-LoC shelling.
In March last year, the Pakistan Army had shot down a spying quadcopter in Rakhchikri sector after it intruded some 150 metres into Pakistani airspace.
That incident had come weeks after tensions between the two sides escalated after Pakistan had shot down two Indian Air Force (IAF) planes on February 27, 2019 that violated Pakistani airspace following the February 14 Kashmiri freedom fighters attack targeting Indian security forces in Indian-occupied Kashmir's Pulwama area.
Meanwhile,  Indian Border Security Forces (BSF),  as an act of paranoia, have claimed to have captured another "Pakistani spy pigeon" and handed it over to police in Indian occupied Kashmir, NDTV reported.
The pigeon, "with a prominent pink patch and a tag on its leg", was logged at the police station as a "suspected Pakistani spy", said Indian TV Channel NDTV.
According to the report, police records show that the pigeon flew into the house of a woman in Chadwal area, who caught it and handed it over to the BSF. The latter then handed it over to the police for further investigation.
Police quoted the woman as saying that the pigeon had a ring round its foot that had numbers inscribed on it.
This is not the first time a pigeon has been accused of spying on India for Pakistan. In 2015, a pigeon was captured by Indian forces for crossing the Indo-Pak border into India's Pathankot area.