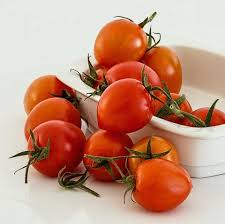 By Muhammad Luqman
To ease the skyrocketing prices of tomato in Lahore and other urban centres, Pakistan has started importing tomatoes from its western neighbor, Iran.
Due to poor harvest of crop in Southern Pakistan province of Sindh and decision of not importing tomatoes from India by Wagha land route, the prices during the first week of September started the upward journey and there is no let up in the prices despite lapse of one month.
" We are importing tomatoes from Ian and Afghanistan to help bring down the prices in Lahore and other parts of the country," says Saddam Khan, a Lahore-based importer of tomatoes.
To him, containers laden with 7,000 tonnes of tomatoes are crossing over to Pakistan through Taftan border to meet the demand in the country.
With the arrival of Iranian tomato, the prices of the red vegetable has come down by Rs 50 in Lahore to the level of Rs 150 per kilogram , promising more cut in the prices in the days to come.
Pakistan's government has decided not to relax the conditions to import tomato from India even after the shortage in Punjab and other parts aggravated.
However, the traders were allowed to import tomatoes from Iran and Afghanistan. The commodity was first imported by Karachi trraders. Iran is one of the major tomato exporters in the region.
About 136,500 tons of tomatoes worth 1.14 trillion rials ($35 million) were exported from Iran during the five months to August 22, the Islamic Republic of Iran Customs Administration's latest data show.
With close to $25 million worth of purchases, Iraq was the biggest export destination followed by Afghanistan, Pakistan, Azerbaijan, Argentina, the UAE, Turkmenistan, Oman, Russia, Kazakhstan, Qatar, Kuwait and Georgia, Mizan Online reported.