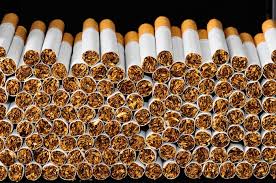 By Muhammad Luqman
In a bid to bring the incidence of tobacco-induced  diseases down, Pakistan's government  has decided to slap vice tax on tobacco products.
"We are sending a sin tax bill in the National Assembly in which taxes would be imposed on cigarettes and tobacco products."  Federal Minister for National Health Services Aamer Mehmood Kiyani told a health conference in the capital Islamabad on Tuesday.
Pakistan is the second country in the world to impose sin tax on tobacco products after the Philippines.
The  tax collected would be invested on the youth in terms of their human development as well as in education, the minister claimed.
A tax of Rs 5 to 15 would be imposed on each of cigarettes packet.
"Achieving Universal Health Coverage is one of our main priority areas. We intend to cover whole of Pakistan through Insurance Program and Health Cards by 2020," Amir Kiyani  said.
Millions of Pakistanis smoke 4 billion cigarette sticks worth Rs 35 billion,  of both imported and local brands.