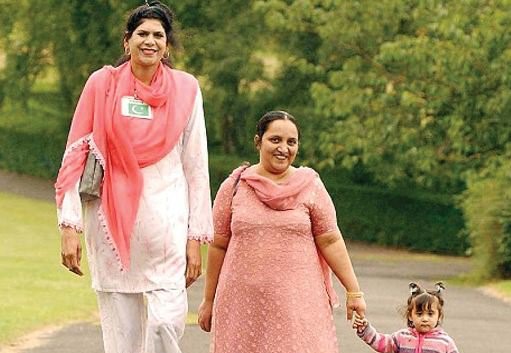 By Muhammad Luqman
Hailing from central Punjab district of  Toba Tek Singh, Pakistan's tallest woman Zainab Bibi passed away on Thursday.
According to media reports, 46 years old Zainab was suffering from diabetes mellitus and bone disease, osteoporosis.
She  was recently admitted to Allied Hospital, Faisalabad where she breathed last.  She has been laid to rest in Rajana town near Toba Tek Singh.
Zainab was 7 feet 2 inches and in 2003 was declared the world's tallest woman, earning her a place in the Guinness Book of World Records.
Zainab , hailing from a poor family, was striving to make ends meet owing to her illness and lack of financial cooperation from the government.
Later, as promised by then-prime minister Nawaz Sharif, she was handed over a cheque worth Rs2 million by the government in April 2017 to ease her plight.