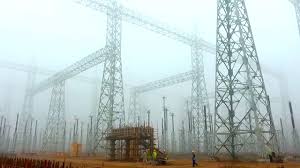 By Muhammad Luqman
The smoggy weather , presently gripping the central Pakistan province of Punjab has started casting ill-shadows on country's power sector with the closure of four nuclear power plants for atleast 72 hours.
According to a statement released by the power division, the smog which has engulfed a major part of Punjab led to the tripping of 11 grid stations, each with a distributing capacity of 200 and 500KV. The repeated tripping in the national grid also led to the forced closure of all Chashma Nuclear Power Plants, halting the supply of 1200 Mega Watt (MW) electricity as per the security protocols.
"The power plant may take up to 72 hours for maintenance work and technical support to reactivate," Ministry of Power spokesman said.
The closure of Chasma Power Plant comes in the wake of government's decision to temporarily halt thermal electricity generation. The use of all furnace oil consuming power plants has been stopped owing to the presence of smog throughout the Punjab region. Under the directions of the federal government, the power sector has shut down power plants generating a cumulative production of 4250MW electricity. The furnace oil plants include 950 MW Hubco, 1000 MW Muzafargarh, 400 MW Jamshoro and 700 MW KAPCO.
Furthermore, Nishat power, Nishar Chunian Power, Liberty, Hubco Narowal, Atlas and Kel have also been closed owing to the temporary ban on the use of furnace oil, removing an additional 1200MW electricity from the national grid.
According to the Water and Power Ministry, steps are being taken to come up with an efficient load management system to tackle the power shortage.