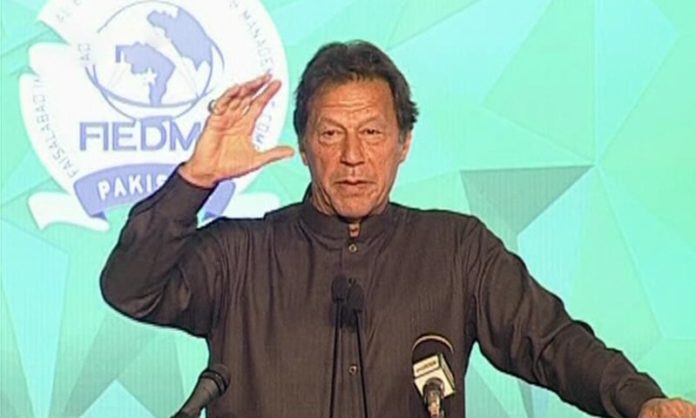 By Muhammad Luqman
Prime Minister Imran Khan has said that the country's Special Economic Zones (SEZs) will provide Chinese industries the requisite environment to relocate to Pakistan.
"There are many industries that wish to relocate from China. We had yet to provide them the environment for them to relocate to Pakistan. This special economic zone is that environment that China seeks," said the prime minister while performing the groundbreaking of Allama Iqbal Industrial City near agro-industrial town of Faisalabad in central Pakistan.
"China's Premier Li has said clearly that if we provide them the environment, they will push Chinese industries to Pakistan," Imran Khan said.
Chinese would not only invest in Pakistan, but transfer technology and increase our productivity, he added.
The industrial city, meant for housing foreign and local investors besides giving impetus to economic activities in the country, is a mega project of the Special Economic Zone of Faisalabad Industrial Estate Development and Management Company (FIEDMC) .
This is one of the Nine Special Economic Zones planned under China Pakistan Economic Corridor Industrial Cooperation Framework.
Three SEZs out of nine have been declared as Prioritized Special Economic Zones by Pakistan and China governments including Allama Iqbal Industrial City, Faisalabad in Punjab and Rashakai SEZ in Khyber Pakhtunkhwa and Dhabajee SEZ in Sindh.
Allama Iqbal Industrial City, Faisalabad is the first Prioritized Special Economic Zone in Pakistan. Its Phase one will be completed in year 2021.
Allama Iqbal Industrial City is strategically located on Motorway M-4 at Sahianwala Interchange Faisalabad.