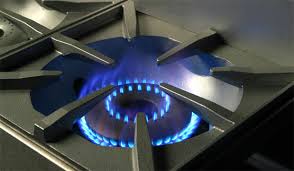 By Muhammad Luqman
The economic coordination committee (ECC) of Pakistan's federal cabinet has approved gas price hike for all categories of gas consumers, and approved from 10 to 143 per cent increase in prices for domestic gas consumers.
The meeting chaired by Finance Minister Asad Umar also approved the addition of new tariff slabs for sale of gas.
The approval comes on the heels of newly installed government's efforts to overcome the twin monsters of current and trade deficits. The move , according to officials, will  generate an additional Rs94 billion while after the increase.
Talking to media after the meeting of the ECC on Monday, Petroleum Minister Ghulam Sarwar claimed  that the increase in tariffs aims at putting the burden on the rich instead of the poor.
"We have only approved an increase of Rs23 in the total gas bill for the common man," he said while addressing a joint press conference with Information Minister Fawad Chaudhry in the capital, Islamabad.
Sarwar further announced that tariff slabs for the commodity have also been increased from three in the past to seven now. The first three slabs, the minister explained, include consumers from lower and middle classes.
According to the new tariff, users who consume up to 50 cubic metres of gas per month will fall in the first slab and will experience a nearly 10pc increase in gas prices. "The bill for a customer who pays Rs252 per month on average will now rise to Rs275 in this category," the minister said.
The second slab will comprise users who consume up to 100 cubic metres of gas per month and will witness an increase of 15 per cent in gas prices. Those consuming up to 200 cubic metres of gas will fall in the third slab and will experience a 19 per cent increase in their gas bills.
These three categories will collectively bear an increase of 10-20 per cent in gas prices in form of a few rupees, Sarwar said.
The price hike for the upper class, comprising consumers who use up to 300 cubic metres of gas per month, will be 25 per cent, while those who use up to 400 cubic metres of gas per month will have to bear a 30 per cent increase in gas prices.
Those consuming over 400 cubic metres of gas per month will face a 143 per cent increase in gas charges, informed the minister.
The petroleum minister went on to say that only 23 per cent of the country's population is using gas network.
"Both Sui Southern Gas Company (SSGC) and Sui Northern Gas Pipelines Limited (SNGPL) were in profit when the PML-N government came to power in 2013. Now, when they left, both the companies are operating under a deficit of Rs152 billion rupees," the petroleum minister said.
"Gas was previously being purchased at higher prices and were being sold cheap," Sarwar said.
The petroleum minister further said that CNG prices for consumers in Sindh and Khyber Pakhtunkhwa have been increased by 40 per cent from Rs700/mmbtu to Rs980/mmbtu as both the provinces had been enjoying a lower rate earlier because they produced more gas.
Likewise, the ECC has approved 40 per cent hike in gas prices for those fertilizer plants that use gas as a fuel. And, due to raising at gas prices for fertilizer plants, the price of per bag of urea fertilizer will go up by Rs128.
The ECC also approved a 57 per cent increase in gas prices for the commercial sector, a 40 per cent increase for general industry, a 57 per cent hike for the power sector, and a 30 per cent increase for the cement sector.
The ECC has also decided to lift all taxes imposed on Liquefied Petroleum Gas (LPG) and levy a flat 10 per cent goods and services tax on it instead. The minister said that the price of an LPG cylinder, which was currently over Rs1,600, will decrease to Rs1,400, according to English newspaper, Daily Pakistan Today.
Sarwar said that not this will also help the poor since they're the ones who use LPG cylinders.