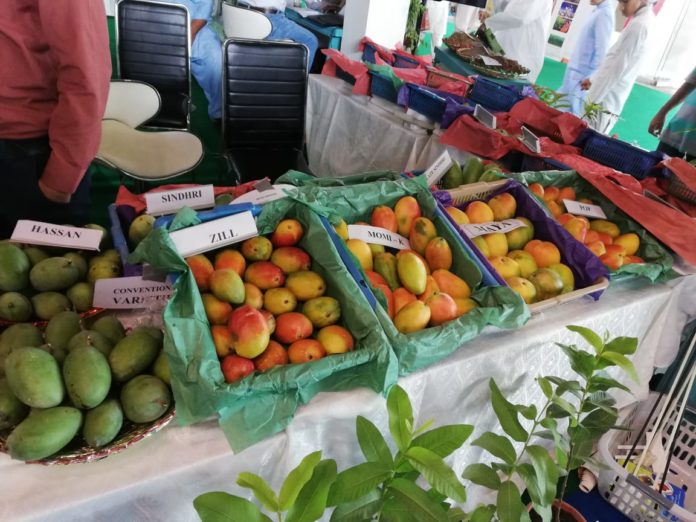 By Muhammad Luqman
The Japanese government has temporarily allowed import of mangoes from Pakistan that is going to help the South Asian country to off set the effects of the Coronavrius related restrictions on horticultural exports.
According to the Ministry of National Food Security and Rese­arch, exporters have despatched three shipments of local mango varieties 'Sindhri' and 'Chaunsa' to Japan as per agreed procedures between the Department of Plant Protection (DPP) and the Japanese Ministry of Agriculture, Forestry and Fisheries (MAFF).
Normally, the Japanese government sends its inspectors to Pakistan and other mango exporting countries for quality check and clearance before allowing imports into Japan.
However, this year, the Japanese government could not send inspectors due to the Covid-19 pandemic.
In 2019, mango exports to Japan rose to a record high of 120 tonnes and were favourably received in the Japanese market.
According to a statement issued by Japanese embassy in Islamabad, Japan will continue to support Pakistan in the agricultural field such as taking measures against locust control, expanding export of agricultural products, and investment in the food processing sector.
The MAFF has granted market access to fresh Pakistani mangoes but its import in Japan is subject to offshore disinfestation treatment and sterilisation using saturated steam at vapour heat treatment facility duly approved by the DPP and MAFF and pre-clearance programme by Japanese inspectors.
Japan's Ambassador to Pakistan Matsuda Kuninori held a meeting with Minister for National Food Security and Research Syed Fakhr Imam on Monday and admired the quality of Pakistani mangoes.
It is pertinent to mention that Pakistan's traditional mango exports have taken a hit from the economic havoc wreaked by the coronavirus pandemic, as exporters fear a huge decline in export of the fruit this year.
Suspension of international flights, closure of borders, rising freight fares, and on top of all, contracting demands altogether are likely to decline the country's mango exports by 35 to 40 per cent this year.
Last year, Pakistan exported 130,000 metric tonnes of mangoes to the Middle East, Europe, the United States, Japan, Australia and other countries.
This year, however, according to Waheed Ahmed, a leading fruit exporter and president of Pakistan Fruits Exporters Association, the country is not expected to export more than 80,000 metric tonnes of mangoes.
Meanwhile, Pakistan's national airlines, PIA has announced a 30% reduction in air cargo tariff to aid the country's exports and foreign exchange earnings.
Annually, Pakistan exports around 10,000 tons of high-quality mangoes by air, out of which, most of the fruit lands in Europe, the Americas, Gulf and Middle East and fetches hefty foreign exchange.
"Pakistani mango is a highly demanded delicacy throughout the world and it is known for its sweetness and quality but unlike kinnow the shelf life of mango is lesser, hence, export by air cargo is the most viable option," says PIA spokesperson Abdullah Hafeez Khan.