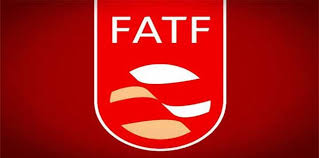 By Muhammad Luqman
Pakistan has been placed on the Financial Action Task Force (FATF) 'grey list', failing the country's efforts to avoid the designation, according to media reports.
At FATF meet in Paris,  Pakistan's Finance Minister  Dr Shamshad Akhtar apprised the global watchdog of the steps the country has taken to stem money laundering and terror financing, and put up a robust case for not placing its name on the grey-list. But the world anti-terror finance body decided to put country's name on the list.
After being placed on the 'grey list', Pakistan will be directly scrutinised by the financial watchdog until it is satisfied by the measures taken to curb terror financing and money laundering.
Pakistan's  Foreign Office on Thursday said that Pakistan can be removed from the Financial Action Task Force's grey-list of countries if adequate measures are taken.
"We will have to ensure the implementation of the action plan shared with FATF while we are on the grey-list," FO spokesperson Dr Mohammad Faisal said during a weekly press briefing in Islamabad.
"If adequate measures are taken, we can be removed from the grey-list," he said adding that otherwise the country will "face problems".
Pakistan has earlier been on the grey list from 2012 to 2015.
The FO spokesperson upheld, "We were told in February that we will be placed on the grey-list."
Pakistan has lately taken steps to combat the scourge of terror finance and money laundering in compliance with the FATF's recommendations.
The Securities and Exchange Commission of Pakistan (SECP), on June 20, issued the Anti Money Laundering and Countering Financing of Terrorism Regulations, 2018.
Prior to that, on June 8, the National Security Committee (NSC) had reaffirmed its commitment to cooperate with FATF and strive towards realising "shared objectives".
Former finance minister Miftah Ismail, while addressing the National Assembly in March this year, had said that being placed on the grey list would not affect the economy and only cause "embarrassment" to the country.