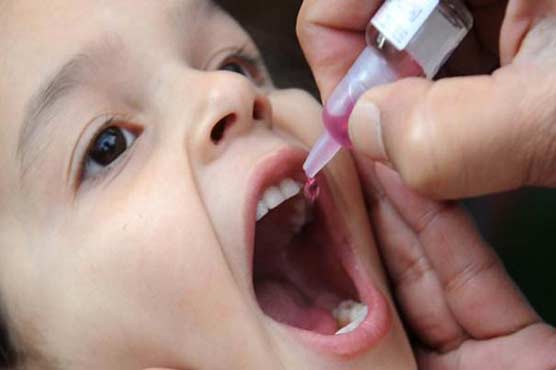 By Muhammad Luqman
Pakistan has launched a five-day anti-polio vaccination campaign as the number of cases of crippling disease surged to more than 100 this year, mainly in the north-western Khyber Pakhtoonkhawa province bordering Afghanistn.
Starting on December 16, tens of thousands of polio workers are due to go door-to-door to administer the vaccine to more than 39 million children under the age of 5, according to Pakistan's polio eradication program.
The campaign will focus on the central Pakistan province of Punjab, where more than 19 million children are to be vaccinated.
Ahead of the launch of the vaccination drive, health officials said that three infants from Khyber Pakhtunkhwa and Punjab were found to be suffering from polio, an infectious disease that can lead to irreversible paralysis and death.
Pakistan and neighboring Afghanistan are the only countries in the world where polio is still endemic.
In Pakistan, cases peaked at 306 in 2014, but there had been a sharp reduction since, with the number falling to eight in 2017 and 12 the following year, according to official figures.
According to media reports, 104 new cases have been reported across the country so far this year, 74 of them in the northwestern province of Khyber Pakhtunkhwa.
Many of the new cases were attributed to the refusal of parents to allow the children to receive the anti-polio vaccine.