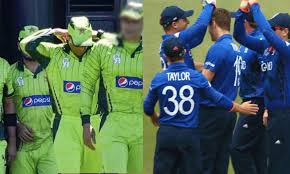 By Muhammad Luqman
After a successful visit by the West Indies, Pakistan has invited the England cricket team to tour the country, according to media reports. England team had last time visited the South Asian country in 2005.
A visit by a major Test-playing nation such as England would be hugely significant  in bringing the international cricket back to Pakistan besides sending a message that it is no more an insecure destination.
Interior minister Prof. Ahsan Iqbal has extended the invitation to British High Commissioner Thomas Drew during a meeting in Islamabad.
" It is high time that international community should recognise the strides Pakistan has made in creating more secure environment," Ahsan Iqbal said, according to an official statement.
He said that the successful staging of international matches in Pakistan was a clear proof that Pakistani people had  defeated terrorism and extremism.
Drew said he was already looking forward to "this summer's big cricketing event", Pakistan's upcoming England tour.
"But I also hope that it will not be long before I can welcome an England team to Pakistan," he told news agency AFP . "That really is something to look forward to."
For years, there had been no home series in Pakistan and it had to play these in the United Arab Emirates.  In 2009, visiting Sri Lankan team was attacked in eastern city of Lahore, keeping the foreign teams away from the South Asian nation for about six years. Military operations have helped improve security lately and since 2015 Pakistan has hosted Zimbabwe, a World XI, Sri Lanka, the finals of its domestic T20 league for two years running and, most recently, the West Indies, for a short T20 series which finished on Tuesday.
Country's two cities- Lahore and Karachi have hosted the cricket matches sofar.