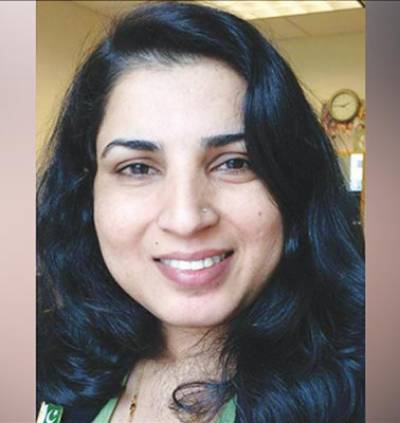 By Muhammad Luqman
Encouraged by fast changing  social environment in Saudi Arabia, Pakistan has appointed the first ever female diplomat in Jeddah, the port city of the kingdom as consular in its 70 years history.
"Pakistan is a progressive country. Women are working in all fields. They are doing wonderful jobs. Our people have great regards for them," the newly appointed Consular Fozia Fayyaz told English newspaper, Saudi Gazette.
Pakistan's foreign office has female officers on the top positions i.e. Tehmina Janjua as Foreign Secretary and Tasneem Aslam as Special Secretary.
This is first time that Pakistan has appointed a female diplomat in the Saudi Arabia.
"I am the first female diplomat to serve in KSA. I am overall in-charge of consular section which provides facilities to service seekers such as passports, national identity cards, renewal and extension, travel documents ," says Fozia Fayyaz.
Hailing from a very traditional background, she comes Bahawalpur city of central Pakistan.
Fozia holds a master degree in English literature from Islamic University of Bahawalpur. Her first posting was at Washington DC. She has also served at New Delhi.