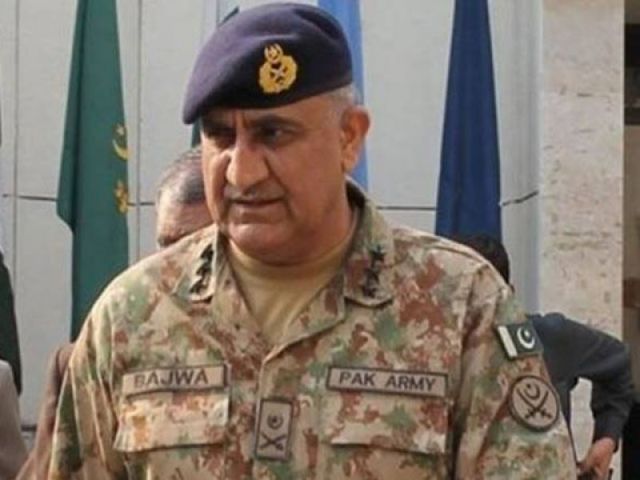 By Muhammad Luqman
Chief of Army Staff General Qamar Bajwa has made a telephone call to former prime minister Nawaz Sharif to inquire about Kulsoom Nawaz's health, after she was diagnosed with throat cancer.
The army chief expressed his best wishes and prayers for the health of Begum Kulsoom Nawaz Sharif, said an Inter-Services Public Relations (ISPR) statement.
Pakistan Tehreek-e-Insaf chairman Imran Khan also expressed his best wishes for the former premier's wife. "I wish her the best as she fights this disease and pray she wins her battle against cancer," he said on Twitter.
The former first lady was diagnosed with the disease in London, where she went for medical tests last week.
Doctors, however, said the type of cancer Kulsoom is suffering from is treatable, saying she will undergo treatment soon for a speedy recovery.