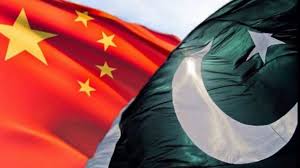 By Muhammad Luqman
Foreign Minister Shah Mahmood Qureshi has rejected a Pentagon report that China is considering setting up military bases in Pakistan.
"The baseless claims are being spread by the enemies of Pakistan, including India," Foreign Minister Qureshi said while speaking to reporters in central Pakistan town of Multan.
On Thursday, the United States Defense Department had stated that Beijing was seeking to establish military bases around the world to protect its investments in its ambitious One Belt One Road global infrastructure program.
The Pentagon report said that China will seek to establish additional military bases in countries with which it has a longstanding friendly relationship and similar strategic interests, such as Pakistan, and in which there is a precedent for hosting foreign militaries.
Shah Mahmood Qureshi said that BRI was purely related to economic cooperation, regional connectivity and poverty alleviation. He said Pakistan would continue to cooperate with China for timely completion of development projects for the prosperity of the country and the region
He said that India's entire move to malign Pakistan "boomeranged" after it failed to prove involvement of Jaish-e-Muhammad chief Masood Azhar with Pulwama incident and Kashmir movement.
"India's irresponsible finger-pointing at Pakistan soon after Pulwama incident has been widely exposed at international level," Qureshi said.
He said India's incumbent Bharatia Janta Party's government faced a major setback in its attempt to misuse a terrorist attack against Pakistan for political gains. He pointed out that Indian media lambasted the government for its diplomatic failure in routing the resolution through UN Security Council, bypassing the technical sessions of the Sanctions Committee.