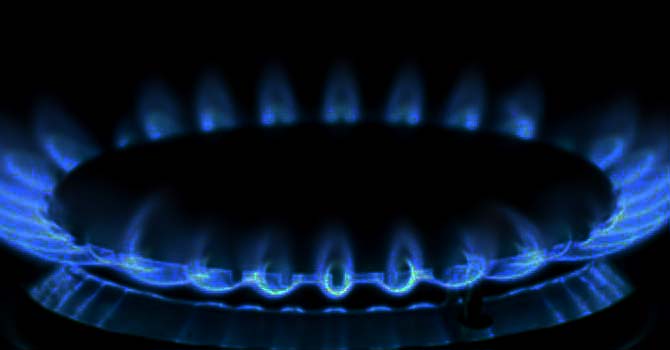 By Muhammad Luqman
Pakistan's biggest gas distribution company, Sui Northern plans to ensure uninterrupted supply of natural gas to meet the demand of its 4.5 million consumers during the chilly winter in central and northern parts of the country.
" We have a supply of 2 billion cubic feet gas a day at the moment; SNGPL is going to have another 600 million cubic feet per day of imported Liquefied Natural Gas (LNG) from November 20," says Managing Director of the company, Amjad Latif Chaudhary.
With the import of 600 million cubic feet of LNG this month, the volume of imported gas will double to the level of 1.2 billion cubic feet per day.
The country is currently importing 600 million cubic feet per day (mmcfd) from its only LNG terminal located at Port Qasim.
Sui Northern Gas Pipelines Limited, the company responsible for provision of gas in energy-deficient Punjab and gas-rich Khyber Pakhtun Khawa has difficult times in winter due to increased use of heaters and geysers in the months od December and January.
" Pressures may dip in the tail end of our supply system but we will try to improve the pressure through system augmentation," Amjad Latif Chaudhary said.
He said that Sui Northern is also trying to get supplies from Kunar Poshaki and MOL gas fields to improve the supplies to Punjab.
He said that Sui Northern was providing gas to textile industry in Punjab at a rate much below Rs 1000 per MBTU, a bit higher than the rate being charged from the industrialists of other provinces of Pakistan.
Sui Northern Chief said that Police and other law enforcement agencies were being employed to check the incidents of gas theft in Punjab and Khyber PakhtunKhawa.
" We have requested the interior ministry for 4 Platoons of Frontier Constabulary to check gas theft in the vicinity of gas fields in Khyber Pakhtun Khawa." Amjad Latif said.