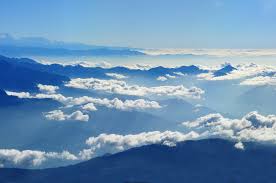 Monitoring Desk
The very first International Day of Clean Air for blue skies will be observed across the globe on September 7 to raise public awareness at all levels—individual, community, corporate and government—that clean air is important for health, productivity, the economy and the environment.
According to World Health Organization, the day will help demonstrate the close link of air quality to other environmental/developmental challenges such as – most and foremost – climate change and the global Sustainable Development Goals.
The United Nations General Assembly had adopted the resolution to hold an International Day of Clean Air for blue skies on December 19, 2019, during its 74th session and invited the United Nations Environment Programme (UNEP) to facilitate the observance of the International Day, in collaboration with other relevant organizations.
The Climate and Clean Air Coalition (CCAC) worked with UNEP and the Republic of Korea to advocate for the day in the lead up to the decision.
WHO is working with BreatheLife partners to coordinate activities for the day.
The first celebration will set a precedent for an important and exciting new international day for clean air to be celebrated annually.
Clean air is important for the health and day-to-day lives of people, and air pollution is the single greatest environmental risk to human health and one of the main avoidable causes of death and disease globally.