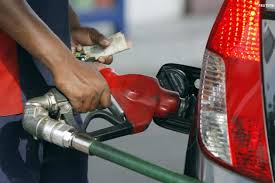 By Muhammad Luqman
Pakistan government has hiked price of petrol by Rs 2 per litre following fluctuation in global oil prices, effective from September 1 .
The new price of MS 92 RON petrol will be Rs 71.50 per litre
However, it has decided to keep prices of high speed diesel, kerosene and light diesel oil (LDO) unchanged for the month of September.
High speed diesel is used in vehicles as well as in the agriculture sector. The decision to keep its price unchanged would provide relief to the community related to the sector.
According to a statement issued by the Ministry of Finance, Ishaq Dar held a meeting with Prime Minister Shahid Khaqan Abbasi prior to the announcement.
It was decided by the prime minister that the prices of high speed diesel, kerosene oil and LDO will be maintained at the current level until September 30, 2017.