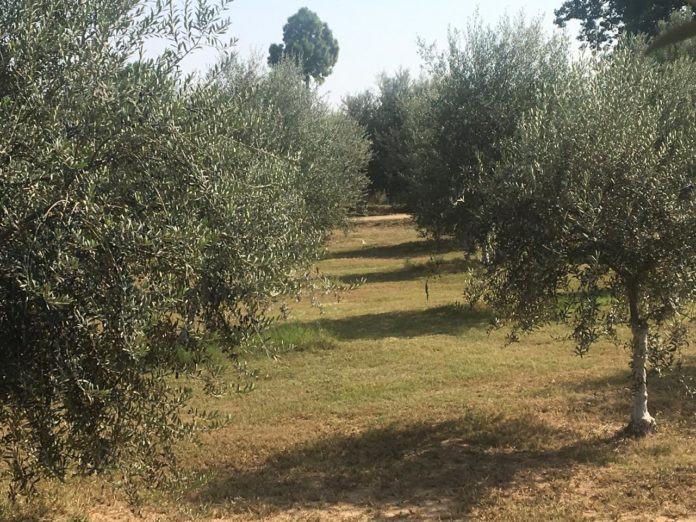 By Muhammad Luqman
As part of its efforts to combat the challenge of climate change, Pakistan is launching a program to cultivate 50 million olive trees in drought-hit parts of the country especially the Potohar plateau region.
"We are fully supporting the initiative of Prime Minister Imran Khan's adviser on climate change in this regard. Olive tree, being a lazy plant, does not need much care and water," Federal Secretary for Food Security, Dr. Hashim Popalzai told newsmen during his recent visit to Barani Agriculture Research Institute (BARI) in Chakwal district.
He said that Food Security Ministry will fully cooperate with climate change ministry that has already rolled out a viable national plan to cultivate 50 million olive trees as part of the 10 Billion Tree Tsunami programme.
This will be carried out in consultation with provincial and federal stakeholders on an urgent basis, targeting small farmers in particular, in areas hit by drought in Punjab, Balochistan, Sindh and Khyber Pakhtunkhwa,.
Popalzai said that the olive tree plantation at a large scale would be boosted with the construction of rainwater harvesting storage ponds in these areas, as well as the use of efficient irrigation technologies and practices.
Rain dependent regions, including the Potohar region, can be turned into 'fruit basket' by promoting olive tree plantation where the agriculture sector is struggling with frequent drought conditions and a shortage of water for irrigation, he said.
This initiative will aim to control soil erosion in parched lands, promoting soil conservation, increasing tree cover in drought-hit areas and boost the production of olive on a local basis to offset local climate change impacts as well as reduce the burden of the edible oil import bill on the national exchequer.
Pakistan spends US $ 3.5 billion to import edible oil , mainly palm oil to meet the cooking oil needs of it burgeoning population of over 200 million.