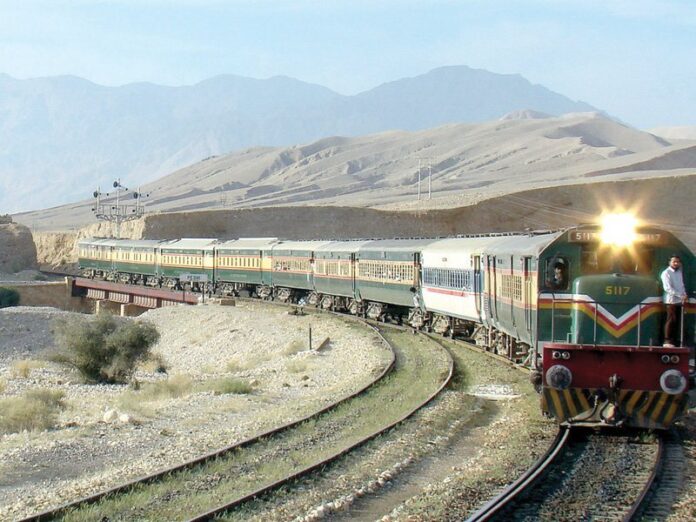 By Muhammad Luqman
The second phase of the China-Pakistan Economic Corridor (CPEC) will help improve the basic infrastructure of Pakistan including railways main line, CPEC Authority Chairman Asim Saleem Bajwa said on Thursday, adding that the coronavirus pandemic had not had any impact on the multi-billion dollar project.
Addressing a ceremony at Heavy Mechanical Complex in Taxila near the capital Islamabad to mark the signing of an agreement between the CPEC Authority and Chinese companies, he said the project's Phase II had already started.
CPEC Chairman invited foreign entrepreneurs to invest in the Special Economic Zones, adding this would enhance job opportunities in the country and help increase exports and decrease imports.
"CPEC reflects the brotherly relations between Pakistan and China that have spanned multiple governments," said Lt General (rtd) Asim Bajwa.
He said the agreement would boost foreign investment in the belt-and-road initiative, leading to regional prosperity. He said that the government planned to construct new railway tracks under Phase II, adding that existing tracks would be extended to improve the performance and service range of Pakistan Railways.
Some detractors giving false impression of #CPEC being slowed.Not only pace of work on projects picked up recently,a great deal ground work done to launch phase-2.Coming soon;$ 7.2 Bn ML-1, two Hydel Power projects investing $3.5 Bns, SEZs,&agriculture.Scope actually enhanced

— Asim Saleem Bajwa (@AsimSBajwa) June 17, 2020
He said that all projects under Phase I were being completed on fast-track basis, adding eight energy projects had already been completed while 9 others were at various levels of completion. Two more energy projects would be the part of Phase II, he added.
"Through this [CPEC], we are going to reduce the burden of loans and we are going for business-to-business cooperation. We are looking at direct foreign investment and individual entrepreneurs and investments that would partner with Pakistani companies," he said.
Bajwa said cooperation between companies would visibly increase in the coming weeks, and vowed that the public would soon see a lot of activity under the CPEC banner.
The CPEC Authority chairman's press interaction came a day after he rejected reports of work slowing down on the belt-and-road initiative. "Some detractors are giving false impression of CPEC being slowed. Not only has the pace of work on projects under CPEC picked up, but groundwork of CPEC Phase II has also started," he said.
Pakistan Railways' ML-1 Project
The ML-I project involves upgrading and track-doubling the 1872km Peshawar – Karachi line, which forms a major component of the China Pakistan Economic Corridor (CPEC), part of China's Belt and Road initiative. A framework agreement for the corridor was signed in April 2015 during a visit to Pakistan by China's president Mr Xi Jinping.
The project was originally estimated to cost $US 9.2bn, but this was reduced by the Ministry of Planning after overheads and contingency costs were excluded. The Peshawar – Hyderabad and Karachi – Hyderabad sections are also expected to be funded with the help of the private sector, which will also help to reduce costs.
The first package, due to be completed between January 2021 and December 2024, involves constructing 527km of track between Peshawar, Rawalpindi and Lahore. The second package, which will be completed between January 2022 and December 2026, involves upgrading 521km of track between Lahore and Hyderabad. The third package will upgrade 740km track along the Rawalpindi – Peshawar and Hyderabad – Multan lines.
Financing for the project, through either a central loan or a sovereign guarantee loan, will be finalised by Pakistan and China after it approval by Ecnec.
Once completed, the project will increase the maximum speed for passenger services from 65-110km/h to 160km/h, while freight train speeds will increase from 80km/h to 120km/h.
The project was first considered by the CDWP for approval in 2016, before coming back in May 2018. It was again placed on the agenda for a meeting on April 14, before being deferred to June 6, when it was approved.