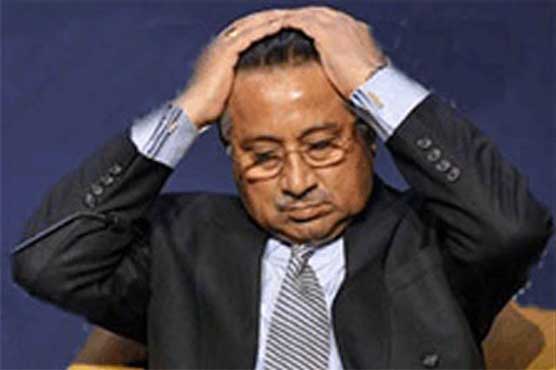 By Muhammad Luqman
In unprecedented move, Pakistan's anti-corruption institution, National Accountability Bureau (NAB) has decided to initiate a probe against the former army chief and military ruler General (r) Pervez Musharraf for alleged misuse of authority and assets beyond means.
The decision was taken by NAB Chairman Justice (r) Javed Iqbal during the executive board meeting (EBM) of the bureau which also authorised several inquiries, investigations, and filing of references against 'corrupt persons' linked to civilian and military branches of the bureaucracy, according to media reports.
Probe against the former army chief would be an extraordinary move in the Pakistan's 7 decades long history.
On February 9, Islamabad High Court (IHC) had redefined NAB's powers, allowing the bureau to investigate ex-military men, especially retired generals, and directed it to investigate Musharraf for his alleged corruption while holding his office.
The judgment had cleared a 19-year-old ambiguity in the National Accountability Ordinance (NAO) due to which NAB had always shown reluctance in proceeding against retired army officers despite complaints of corruption against them.
In 2016, the ex-President left the country into self-imposed exile after the three-year travel ban was lifted. His lawyers had argued that he needed to travel abroad for medical treatment, and visit his ailing mother in Dubai. After coming to power in 1999 in a bloodless coup against Nawaz Sharif, Musharraf had stood down when threatened with impeachment. He returned to Pakistan in March 2013 after nearly four years of self-imposed exile to contest elections.
In 2018, an anti-terrorism court (ATC) in Rawalpindi had seized the former army chief's surety bonds and started proceedings against the surety givers as the accused failed to show up in court in the Benazir Bhutto murder case. The court had already declared Musharraf — named a suspect by Benazir herself in case of her murder— as an absconder over his failure to show up in the court.
NAB had successfully recorded the statement of applicant Lt Col Inaam Rahim in the corruption inquiry initiated against former president Pervez Musharraf on April 4.
According to Lt. Col Inam Rahim, Musharraf owns eight immovable assets in the form of property in Pakistan and two abroad. Three properties in Karachi, two in Islamabad and one in Lahore and Gawadar each under Musharraf's name.
He owns another property in Karachi under his wife Begum Sehba Musharraf's name. While the other two are in Dubai, UAE and the United Kingdom respectively.
Apart from this, there are three vehicles; two Land Cruisers and one Corolla under Musharraf's name and four vehicles under his wife's.