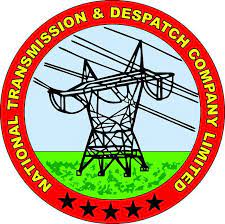 Web Desk
National Transmission and Despatch Company (NTDC) has signed three agreements with M/s Siemens for extension and augmentation works at its different 220 kV grid stations in KPK, Punjab and Sindh provinces of Pakistan with the cost of Rs. 4.06 billion funded by the World Bank.
MD NTDC Engr. Muhammad Ayub and Managing Director Siemens (Pakistan) Markus Strohmeier signed the agreements at a ceremony held in eastern city of Lahore.
Speaking at the ceremony MD NTDC said that the transmission company is committed to enhance and upgrade its transmission network across the country. The contracts have been signed with Siemens for design, supply and augmentation works of 220kV Samundari Road and 220kV Gakkhar Grid Station (Punjab)along with extension work at 220kV Daud Khel Grid Station and augmentation work at 220kV Bannu Grid Station(KPK).Whereas, design, supply and installation of extension works at 220kV Rohri Grid Station and augmentation works will also be carried out at 220 kV Grid station Dharki(Sindh) and 220 kV Bahawalpur Grid station.
Engr. Muhammad Ayub appreciated the quality work carried out earlier by Siemens with NTDC and especially at GIS University Grid station Islamabad and said that the augmentation and extension works will improve the voltage profile and provide better supply to the consumers and will also strengthen the NTDC network. He added that the commencement of these projects are expected by the end of July, 2021 which will be completed in Feb, 2023.
Managing Director M/s Siemens also spokes during the ceremony and said that M/s Siemens enjoys good harmony with NTDC and has already executed number of projects with them and looking forward to complete said projects in a given timeline to facilitate the consumers of three provinces of the country.