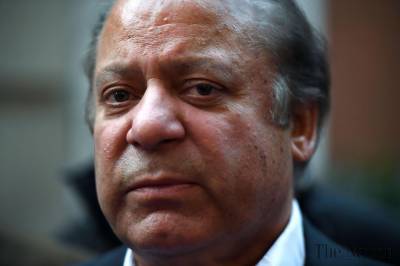 By Muhammad Luqman
Pakistan's apex court has disqualified former Prime Minister Nawaz Sharif, dismissed from his post over corruption allegations in July  last , from holding any public office for life.
A five-member bench of Supreme Court  unanimously ruled  that anyone disqualified under a constitutional clause requiring legislators to be "honest and trustworthy" would be considered banned for life.
Nawaz Sharif was dismissed from office as prime minister  on July  28 last year, in a case lodged over disclosures in the Panama Papers leaks, but which ultimately based  on the charges  that he had failed to declare a salary from his son's UAE-based company.
Former Prime Minister  says  that he never received the salary, and that he held a position within that company in order to maintain a valid business visa in the Gulf state. The Supreme Court ruled that whether he received the salary or not was immaterial.
The three-time prime minister and three of his children continue to face trial for corruption charges in a National Accountability Bureau court, which is due to deliver a verdict in the coming weeks.
Former Prime Minister Nawaz Sharif's PML-N, that still holds a strong majority in parliament, termed the decision an attack on democracy.
"This is an accusation on which a sitting prime minister was disqualified, the trial is ongoing and … no accusation has yet been proven," said State Minister for Information Marriyum Aurangzeb, speaking to reporters shortly after the verdict was announced. "Yet, he has been banned for life."
"Pakistan is fighting the case for democracy, and Nawaz Sharif will take this to its final conclusion."
Friday's verdict applies to any legislator disqualified from office under the same clause of the Constitution.
Jahangir Tareen, a key leader of the opposition Pakistan Tehreek-e-Insaf (PTI) party, was also dismissed from office by the Supreme Court in December under the same clause, for incomplete financial disclosures in his parliamentary declarations.