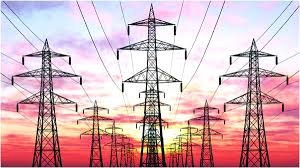 Web Desk
The 600 kV HVDC Matiari- Lahore Transmission Project, a part of China-Pakistan Economic Corridor (CPEC) is all set to become fully operational in September this year.
According to National Transmission and Dispatch Company (NTDC), the project has been envisioned to evacuate power from power plants in South of the country.
It has a designed capacity of 4000 MW and is being built on BOOT basis. The Project will be owned and operated by Pak MLTC for 25 years and after that it will be transferred to NTDC. HVDC is a new technology in Pakistan and is widely being used around the world in long distance transmission.
Currently, low power testing of the Project is complete, uptil the level of 800 MW, for both Monopole and Bipole, and further trial run at low power will continue till April 30 and then high-power testing for 2200 MW and 4000 MW will be started which will continue till 31st August, 2021, and pursuant to successful completion of high-power testing, the COD of the Project shall be declared on 1st September, 2021, accordingly.
Th Project Agreements were signed between NTDC and M/s. Pak MLTC on May 14, 2018 and construction of the Project started in December 2018. Currently, the construction of the Project is almost complete and the Project is at advanced stages of testing and commissioning, and more than 95% testing and commissioning stands completed.
At the moment, HVDC Project is energized at low power and energy is being transferred through the Line as test energy, as per agreed points in the MoU, and the Project will continue to operate on trial run basis on low power till April 30 and the cheaper energy from southern power plants will be added to the national grid.