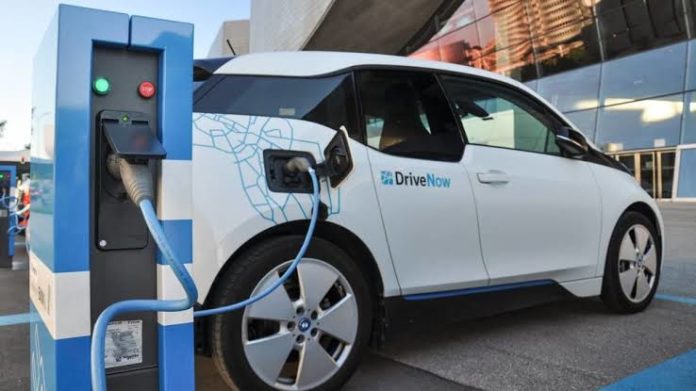 Monitoring Desk
Pakistan's upcoming electric vehicle (EV) policy will focus on encouraging manufacturing of vehicles locally with made-in-Pakistan tagline, says Adviser to the Prime Minister on Climate Change Malik Amin Aslam .
" Major focus of the policy will be to ensure decrease in emissions from transport sector, reduction in fuel import bill, and enabling the localisation of EV manufacturing," Malik Amin Aslam told an inter-ministerial meeting on electric vehicle policy in the capital, Islamabad.
The meeting was attended by representatives from Ministry of Industry and Production, Ministry of Finance, Auto Industry Development Committee (AIDC), Pakistan Auto Parts Manufacturers Association (Papaam) and Engineering Development Board (EDB).
"It would enable Pakistan to become part of the global value chain of EV manufacturing," he said.
Participants called for further consultations with stakeholders for four wheeler electric vehicles. They emphasised that standardisation was an area where parameters needed to be specified.
Participants also decided that a subcommittee would be formed to draft parameters for standardisation and finalisation of recommendations for the Economic Coordination Committee (ECC) for two and three wheeler electric vehicles.
However, the Ministry of Industries and Production was requested to discuss proposed incentives with AIDC and Papaam, etc., and convey their input for two and three wheelers within a week and for four wheelers within 15 days.
The advisor invited AIDC and Papaam through the industries ministry for consultative meetings with the existing automobile manufacturers to address their concerns.
Amin Aslam said that Pakistan was the second country in the South Asian region to formulate and approve its EV Policy.
Representatives from Pakistan Engineering Council (PEC) suggested considering of capacity-building through arrangement of technical training programmes of skilled technicians working in auto manufacturing sector.
PEC suggested including key components of EV development skills in the training programmes and incentives to be offered to the existing EV manufactures as well as new entrants.
The representative of Federal Board of Revenue proposed 10pc Custom duty on two and three wheelers under incentive package based on some time frame rather than number of electric vehicles.