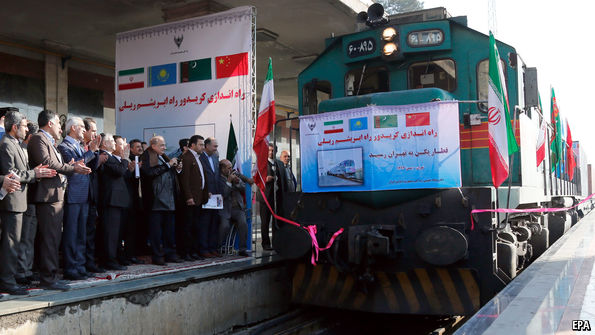 By Muhammad Luqman
A fortnightly passenger train service between Pakistan and Iran will be resumed before the Islamic calendar month of Muharram (September)  to facilitate the tourists from the two countries as the security conditions on the international border have improved.
" The train will be destined for Mashad or Qom and will be resumed prior to Muharram, "  Pakistan Railways announced on Thursday after  the Joint Expert Committee Meeting in  the capital, Islamabad.
The meeting was held between Pakistan Railways and Iranian Railways at Ministry of Railways. Iranian delegation was headed by  Majid Arjouni, Director General Zahidan Railways.
The officials of Pakistani and Iranian Railways also discussed the possibility of regular running of 15 freight trains, on demand of merchants, between Quetta and Zahidan.
It was decided that the request for proposal for up gradation of the existing feasibility of Spezand and Taftan (ML III) section will be accomplished in 2018 .The up gradation includes complete replacement of track structure, conversion of 183 dips into bridges, rehabilitation of old bridges and provision of proper signaling.
Pakistan Railways has proposed the specialized containers to transport LPG from Iran which is presently imported by road.
Pakistan Railways has also offered concession in its freight structure to promote trade through railways. Current freight rates are Rs. 800 per ton for import and Rs. 500 per ton of export.
ECO Islamabad-Tehran –Istanbul (ITI) Train was also discussed. Pakistan Railways mentioned that merchants were discouraged due to change of destination from Istanbul to Kosekoy.So Pakistani side requested Iranian side to persuade ECO secretariat for revival of ECO train up to Istanbul, instead of Kosekoy.
The revision of 1959 Agreement between Pakistan Railways and Iranian Railways is under process. Pakistan Railways has also revived communication with Taftan section on magneto telephone. Iranian side  demanded for import of mechanical and civil material from Pakistan Railways.