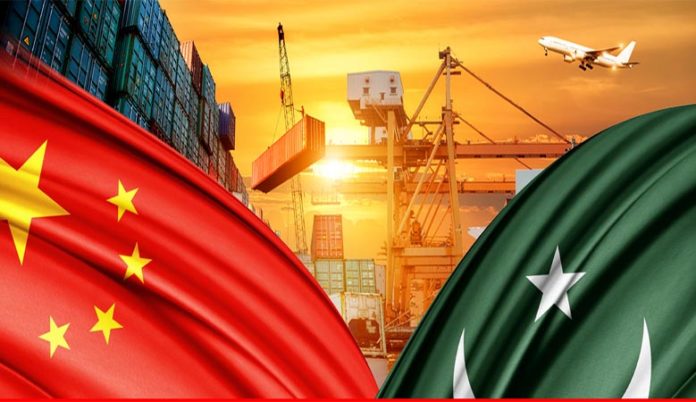 By Muhammad Luqman
Pakistan and China are set to sign the second phase of Free Trade Agreement  during Prime Minister Imran Khan's visit to Beijing  by the end of April.
"Prime Minister Imran Khan will leave for Beijing on April 27 for a three-day visit. He will sign the agreement besides attending the second OBOR (One Belt One Road) Forum for International Corporation," Advisor to Prime Minister , Abdul Razzak Dawood  said in an interview with English newspaper, The News.
Finance Secretary Younas Dagha and Commerce Secretary Sardar Ahmad Nawaz Sukhera will be off to China on April 9 where they will hold talks with top Chinese officials on the initial FTA-II accord.
"Pakistan will also place its request with top Chinese functionaries seeking another $1 billion order for exports to China out of the FTA-II agreement. Another $1 billion export order will help Pakistan triple its exports to China," Abdul Razzak Dawood said.
On November 9, 2018,  Beijing had placed the order with Islamabad of $1 billion exports to Chinese market. Under that particular order, Pakistan was to export sugar of 300,000 metric tonnes (MT), yarn 350,000 MT and rice 200,000 MT. Of $1 billion order, $300 million of rice and sugar will be exported by June 30, 2019. Almost 75 percent of the rice has been shipped and the rest of consignment will be completed by June 30, 2019. However, other consignments of sugar and yarn are to be executed by December 2019.
The exports to China currently stand at $1.2 billion which will surge to $2.4 billion after signing FTA-II, but out of second free trade deal, the target of export of $1 billion is to be executed by December, 2019 that will be followed by another $1 billion exports for which Pakistan will also request to China to extend order during the forthcoming visit.