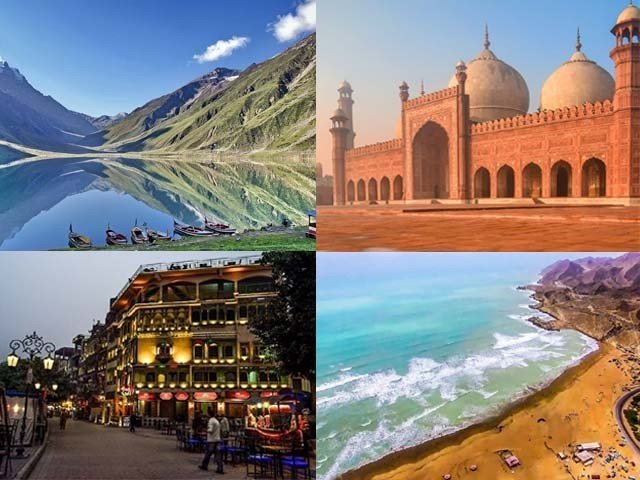 By Muhammad Luqman
The UK-based travel magazine Conde Traveller has listed Pakistan as the top holiday destination for 2020, owing to beautiful landscapes and improved law and order situation in this part of the world.
"Thwarted by tales of terrorism and Taliban rule, Pakistan's tourism industry has been stymied for the past two decades. But ancient valleys, relaxed visa restrictions and a high-profile royal visit in the offing mean this remarkable country is finally getting the focus it deserves," stated the magazine in their list of 'The Best Holiday Destinations For 2020.'
The magazine highlighted Pakistan's exquisite landscapes, featuring towering mountains and green spaces in the North. Boosting some of the tallest mountains in the world the magazine said that Pakistan is 'an almost magnetic spot for adventure travellers and intrepid hikers.'
Going down, Pakistan's cultural capital Lahore, features some of the best Mughal-era architectural masterpieces including the sandstone 17th-century Badshahi Mosque and Lahore Fort.
"Having operated tours in Pakistan since the late 1990s, I've had a ringside seat to its troubled tourism industry, but finally it seems to be improving," says Jonny Bealby, founder and CEO of adventure-tour operator Wild Frontiers. "A focus on security measures, which saw the British FCO lift its advice against travel to large parts of the north, and the election of Imran Khan, who has vowed to increase international tourist numbers, has already had an impact," he says.
The Pakistan government has been keen in boosting the country's tourism sector and the efforts have bear fruits as well with inbound tourism in the country witnessing a marked increase of over 70 percent during the year 2018 as compared to corresponding year.
"The number of foreigners, who visited Pakistan in 2018 on tourist visa stands at 17,823, which was 10,476 in 2017," according to Pakistan Tourism Development Corporation (PTDC).
Overall, as many as 60,070 foreign travel enthusiasts visited tourist attractions in the country during the last six years, especially to the mesmerizing places located in the northern parts of the country including Gilgit-Baltistan and Chitral.