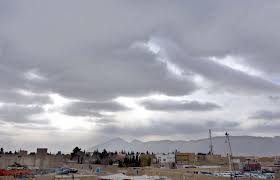 By Muhammad Luqman
Pakistan is likely to receive moderately above normal monsoon rainfall which may boost the breeding of the locust that has presently invaded South-West and South Asian regions after causing huge damage to crops in Eastern Africa and middle east.
" The above normal rains may cause floods in eastern rivers besides resulting in urban flooding in metropolis cities and flash flooding in hill torrents of Punjab," according to the Monsoon Outlook issued by Pakistan Meteorological Department.
Outlook for Monsoon 2020 (Jul-Sep)#Weather #Monsoon2020 #Rain pic.twitter.com/RJxG1Oe4Vh

— Pak Met Department (@pmdgov) June 5, 2020
The monsoon rainfall will be 10 to 20 per cent higher than the normal during July to September this year in Pakistan.
Global SST forecast shows that El Nino Southern Oscillations (ENSO) and Indian Ocean Dipole (IOD), which affect the South Asian summer monsoon rainfall, are likely to remain neutral during coming monsoon season.
Based on global and regional circulation models, the outlook for the season is as under: "Monsoon rainfall is expected to be slightly above normal (+10 per cent) during July to September 2020 in Pakistan. Sindh and Kashmir are likely to receive moderately above normal (+20 per cent) rainfall during the season (JAS)." Area weighted normal rainfall of Pakistan during Jul – Sep is 140.8 mm, said Pakistan Meteorological Department.
Pakistan: PMD predicts decrease in COVID-19 cases during Monsoon
An advisory issued by PMD last month , had predicted that the onset of the monsoon season would help bring down the incidence of coronavirus transmission in this part of the world.   Pre-monsoon rains are likely to start by the middle of June while the formal monsoon season is expected to set in Pakistan during first week of July.