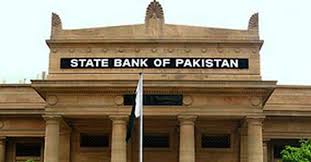 By Muhammad Luqman
The State Bank of Pakistan (SBP) has left the key interest rate unchanged at 5.75% for the next two months, quite in line with country's market expectations.
"SBP is keeping the interest rate unchanged due to contained inflation and strong domestic economic growth," SBP Governor Tariq Bajwa told a press conference.
The central bank has maintained the discount rate at 5.75% since May 2016, which is at its lowest level in four decades. The rate was in double digits (at 10%) in the first half of fiscal year 2012-13.
The SBP announces a target rate every two months, which serves as the benchmark interest rate for overnight funds in the interbank market. It is one of the tools the central bank uses to ensure price stability in the economy.
Decreasing the target rate poses the risk of high inflation, but also stimulates economic growth by making credit cheaper. In contrast, raising the target rate restricts the level of liquidity, which subdues consumer prices in the economy.
The central bank tries to strike a balance by targeting the overnight cost of funds at a level that promotes maximum economic growth without causing high inflation.