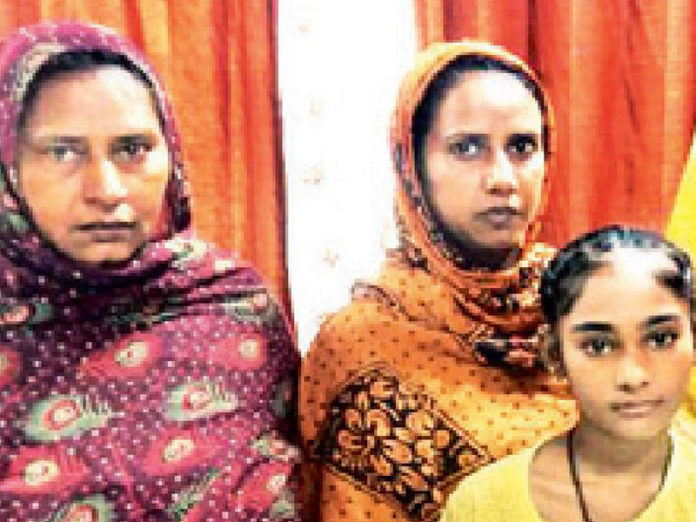 By Muhammad Luqman
After spending over 10 years in jail in Indian Punjab city of Amritsar, three Pakistani nationals including a minor girl will arrive home on Thursday (November 2)
Fatima and Mumtaz were arrested by the Indian police on May 8, 2006 at the Attari border on the charges of smuggling narcotics into India. Fatima was pregnant at the time of her arrest. Her daughter Hina, who was born in jail, can now speak and read Punjabi, Hindi and English. She is a student of Class V in the Amritsar jail school, according to Times of India report.
Both of them were booked under the Narcotic Drugs and Psychotropic Substances (NDPS) Act and were sentenced to 10 and half years of jail, which ended in November 2016.
The Indian court had also imposed a fine of Rs 200,000 each and in the case of non-payment of the fine both of them had to serve another two years of imprisonment. A Batala-based NGO Humanity Club had deposited the fine of Rs 400,000 on April 6 this year. Yet, it took over six months to release them.
Last month , an Indian lawyer had written a letter to Prime Minister Narendra Modi seeking his intervention in the release of Pakistani nationals. "On Wednesday, I have received a reply from the PMO informing that their file has been cleared,"Chabba was quoted by Indian media. She further informed that the Pakistan high commission in New Delhi and Punjab DGP (prison) have also given clearance for the release of the three Pakistani nationals.
In addition to two women and a minor girl, Indian government will hand over 10 Pakistanis to Pakistan Rangers officials on November 2 at Wagha border , the High Commission of Pakistan in New Delhi said.
Pakistan on October 29 (Sunday), released 68 Indian fishermen held for trespassing into its territorial waters as a goodwill gesture to its neighbour India.