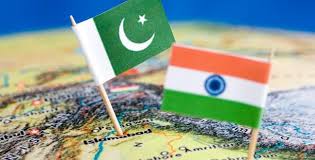 By Muhammad Luqman
The Pakistan Cricket Board (PCB) is claiming up to $70 million for missed series in 2014 and 2015 from Board of Control for Cricket in India (BCCI) after India failed to attend two series as part of a memorandum of understanding (MoU) signed between the two boards.
According to media reports, the PCB sent a legal notice to the International Cricket Council (ICC) on Thursday to set up a Dispute Resolution Committee for adjudicating the matter of Indian cricket board not honouring its promise of playing bilateral series with Pakistan.
Following the notice to the ICC, a three-member dispute panel is likely to be formed, with Hon Michael Beloff QC, the chairman of Disputes Resolution Committee in chair, and the other two members to be nominated by the claimant (PCB) and defendant (BCCI).
In 2014, the PCB and Board of Control for Cricket in India (BCCI) signed a Memorandum of Understanding (MoU) according to which the two archrivals were to play eight bilateral series between 2015-2023.
The BCCI, however, has repeatedly snubbed Pakistan's request for resumption of cricket ties, with the MoU commitment remaining subjected to clearance from the Indian government.
Earlier this year, the PCB sent a legal notice to its Indian counterpart for failing to honour the MoU and said it would initiate legal action against the BCCI for not fulfilling its promise.