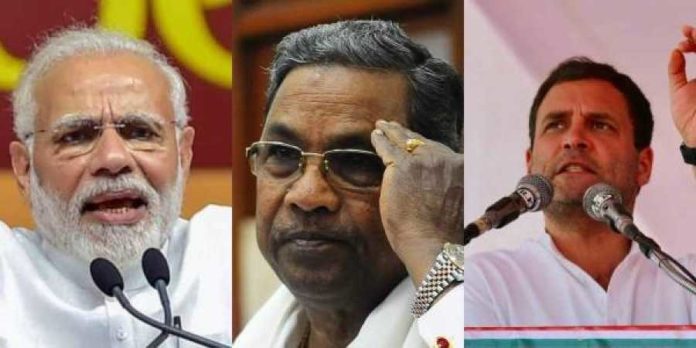 By Muhammad Luqman
India's Election Commission has announced  a phase-wise schedule for general elections being held in April and May this year as Prime Minister Narendra Modi's Hindu revivalist Bharatiya Janata Party is endeavouring toe seek a second term.
About 900 million people will exercise their right to vote in seven phases spread over over 60 days amid stringent security arrangements.
Indian Chief election commissioner Sunil Arora told a news conference in the capital, New Delhi that  the general election will be held on April 11, 18, 23 and 29, and May 6, 12 and 19. Counting of the votes will take place on May 23.
Elections will not be held in Indian-Occupied Jammu and Kashmir, the Muslim majority Himalyan state , where people are struggling for freedom from Indian rule.
Modi's Bhartiya Janata Party, or BJP, that has whipped up Pakistan-bashing and anti-Muslim campaign lately, believes that  it will retain its popularity despite losing three states to the opposition parties in December's elections.
On Saturday, the Election Commission had  ordered Indian political parties   not to display photographs of defense personnel in advertisements as part of their election campaigns.
The order came after billboards featuring the BJP, including Modi and the party's president, Amit Shah, along with air force pilot Abhinandan — who was captured by Pakistan last month after his plane was shot down — appeared in parts of the country, according to media reports.
"The Ministry of Defence has brought to the notice of the Commission that photographs of the Defence personnel are being used by the political parties, their leaders and candidates in advertisements as part of their election propaganda and requested the Commission to issue suitable instruction in this regard," the advisory by India's Election Commission reads.
The Indian Election Commission said armed forces are "apolitical and neutral stakeholders in a modern democracy". "It is, therefore, necessary that political parties and leaders exercise great caution while making any reference to the Armed Forces in their political campaigns."