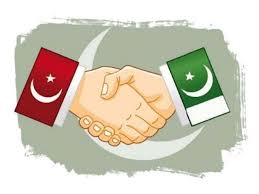 By Muhammad Luqman
Pakistan has invited Turkey to join the multi-billion-dollar China-Pakistan Economic Corridor (CPEC) project, which would benefit both countries, according to media reports.
"Pakistan highly values its relations with Turkey, and the new government desires to further strengthen relations between Islamabad and Ankara, said Asad Qaiser, speaker of the National Assembly, while talking to Turkey's ambassador to Pakistan Ihsan Mustafa Yurdakul.
According to state-run Radio Pakistan, Qaiser invited Turkey to join CPEC, which will benefit all countries in the region.
CPEC, a $64 billion megaproject signed in 2014, aims to connect China's strategically important northwestern Xinjiang province to Pakistan's Gwadar Port through a network of roads, railways and pipelines to transport cargo, oil and gas.
The economic corridor will not only provide China with cheaper access to Africa and the Middle East but will help Pakistan earn billions of dollars for providing transit facilities to the world's second-largest economy.
Turkey's ambassador also vowed to strengthen relations with Pakistan, Radio Pakistan reported.
"The Turkish people always consider Pakistan as their second home, and we wish to see this country always strong and prosperous," Yurdakul said.
Yurdakul  extended an invitation to Qaiser to attend the second League of Parliamentarian Conference for Al-Quds, which will be held in Turkish port city of Istanbul on December 14.