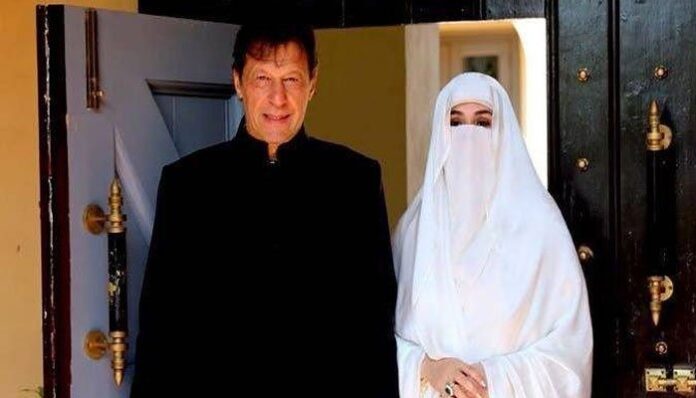 Web Desk
Pakistan's Prime Minister Imran Khan and first lady Bushra Bibi have tested positive for the novel coronavirus, confirmed the Special Assistant on Health Dr. Faisal Sultan on Saturday.
The top health official said that PM Imran was self-isolating at home after testing positive.
The news comes two days after the premier received his first shot of the Covid-19 vaccine, Sinopharm. His diagnosis was also later confirmed by the Prime Minister's Office.
The Ministry of National Health Services has clarified that the premier was not "fully vaccinated" when he contracted the virus.
"He only got the first dose merely two days ago which is too soon for ANY vaccine to become effective. Antibodies develop 2-3 weeks after the second dose of 2-dose Covid vaccines," it said in a twitter message.
Later in the day, Dr Sultan addressed a media briefing to clear up misconceptions about the prime minister's diagnosis two days after being vaccinated.

He said PM Imran Khan had been advised to isolate at home and rest. "We are monitoring his health and clinical parameters." He said that currently the prime minister was not in need of treatment or medical intervention.
Dr. Faisal Sultan said that it was important to understand how vaccines worked. "No vaccine works immediately after being administered. Antibodies can take at least two to three weeks to develop."
He said that for two-dose vaccines, such as the one from Sinopharm, antibodies could take two to three weeks to develop after the second dose.
"Therefore, it is obvious that the premier's immunity had not developed when he was vaccinated. It is possible that he was exposed [to the virus] before and it was already present in his body," the PM's aide said, adding that it was important to clarify these questions.
Dr Sultan said that all those PM Imran had been in contact with would be tested and urged them to isolate themselves for the time being.
He concluded by urging citizens to follow precautionary measures to stem the spread of the disease. "We are seeing a huge number of cases and the country's positivity rate is 9.5pc.
"The positivity rate has doubled in the past week. In some cities, it has crossed 10pc. So follow precautionary measures, stay at home when possible, use face masks, maintain a distance of six feet from each other, refrain from visiting crowded places and regularly wash/sanitise your hands," he said.
PM Imran, 68, has been holding regular and frequent meetings lately, including attending a security conference held in Islamabad that was attended by a large number of people.
According to media reports, he addressed the conference without wearing a mask, and attended another gathering to inaugurate a housing project for poor people in a similar fashion on Thursday. Special Assistant to the Prime Minister on Overseas Pakistanis Zulfiqar Bukhari was also present on the occasion.
On Friday, the premier had visited Khyber Pakhtunkhwa, where he toured Malakand University, inaugurated a new academic block and addressed a gathering of students. He had also visited the Swat Motorway, where he inaugurated the Swat Expressway Tunnels.
PM Imran was also slated to interact with the public via telephone calls on Sunday (tomorrow), in an event similar to one organised in February. However, PTI Senator Dr Faisal Javed announced that a new time and date will be announced soon.
"Due to PM Imran testing positive for Covid-19, a new date for live interaction with public will be announced soon. Lots of prayers for everyone and PM Imran."
He added that PM Imran was experiencing "mild symptoms" and will continue to work from home over video conferencing.
On Monday last, Pakistani President Arif Alvi and his wife Samina Alvi had received their COVID-19 jabs with the Sinopharm vaccine in Islamabad.
Pakistan on Wednesday received the second batch of COVID-19 vaccines donated by the Chinese government.
Pakistan officially launched its National COVID Immunization Program across the country in early February shortly after receiving the Chinese government-donated Sinopharm vaccines, with the frontline healthcare workers given the priority for inoculation.