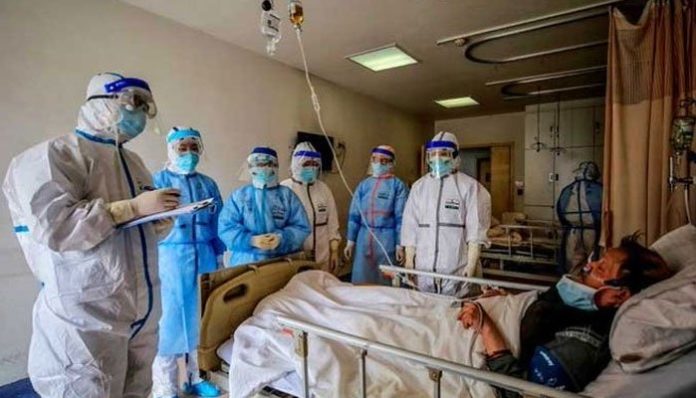 By Muhammad Luqman
In a bid to strengthen healthcare infrastructure in the face of rising cases of COVID-19 in the country, the State Bank of Pakistan (SBP) has enhanced financing limit of a single hospital/ medical center under its Refinance Facility for Combating COVID -19 (RFCC) from Rs. 200 million to Rs. 500 million.
According to a notification issued by the central bank on Friday, RFCC is an emergency funding facility to support hospitals/medical centers to develop their capacities for treatment of infected patients of COVID-19. The financing under this facility is being made available by State Bank at 0% to banks that can charge a maximum rate of 3% per annum to hospitals/medical centers. State Bank has been continuously improving features of this Facility to ensure timely financial support to hospitals/medical centers engaged in combating COVID-19.
1/3 To strengthen health sector in fight against COVID-19, #SBP enhances financing limit of a single hospital/medical center under its Refinance Facility from Rs 200 mn to Rs 500 mn. For details: https://t.co/04lSMSluuX

— SBP (@StateBank_Pak) May 1, 2020
So far, financing of Rs. 2.2 billion for 11 hospitals/medical centers has been approved whereas financing requests of Rs 3.6 billion for 23 hospitals/medical centers are being processed by the banks. With enhancement of financing limit, it is expected that large scale facilities will be created for treating COVID-19 patients by using subsidized funding being extended under this Facility.
On April 7 last, hospitals and medical centers engaged in the fight against COVID-19 were allowed to avail financing on their existing equipment and purchase of refurbished equipment as well, provided the same are used in the creation of special facility/isolation ward to deal with COVID-19.
Banks were directed to ensure that financing extended under this facility is utilized for the intended purpose.
Since the outbreak of COVID-19, State Bank of Pakistan has taken a number of measures to support the economy. One of the earliest measures taken by SBP was to support the hospitals, which have been at the forefront in combating the disease, is providing them a facility to meet their financial needs namely the SBP Refinance Facility to Combat COVID-19 (RFCC) on March 17, 2020, the SBP spokesman said.