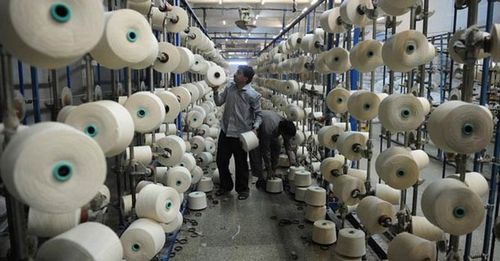 Corporate Desk
The All Pakistan Textile Mills Association (APTMA) has urged the government to immediately notify the already approved electricity tariff of 7.5 cents per kWh in order to avoid the negative impact of COVID-19 on the textile industry.
"The extraordinary vulnerable situation of the industry demands the facility of instalments in the electricity bills. Government should announce a moratorium for the export-oriented sector until the country is out of the COVID-19 crisis," Punjab Chairman of APTMA Adil Bashir said in a statement on Thursday.
He said the Economic Coordination Committee of the federal cabinet had decided that five export sectors would be provided electricity at an all-inclusive rate of 7.5 US cent per kWh till June 30, 2020, and all the applicable taxes issued from January 1, 2019 till date, which included surcharges, quarterly adjustments, and fuel price adjustments, financial cost surcharge and Neelum-Jhelum Surcharge, will be adjusted and considered as withdrawn.
However, he pointed out that the textile industry is facing problem in payment of bills, as the electricity distribution companies (DISCOs) are issuing provisional bills while deferring the surcharges in the absence of notification.
The textile industry is already in disarray because of the cancellation of export orders from around the world on the one hand and the heavy burden of the salaries of factory workers on the other. This situation has paralyzed the textile sector altogether. Therefore, the government should act immediately to bail it out.