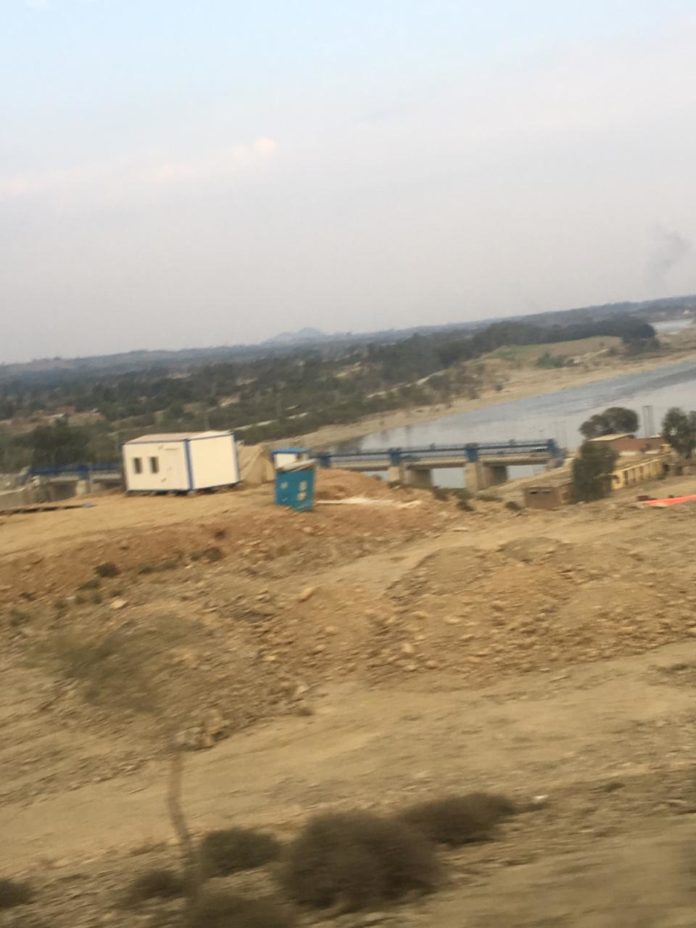 Web Desk
The Saudi Fund for Development has signed a $240 million loan agreement to help build Mohmand Dam in north western Pakistan , according to an official statement on Friday.
Pakistan,s most of 35,000 megawatt power generation capacity is presently dependent on imported fossil fuel including furnace oil, gas and coal. The South Asian country has has lately been looking to shift its energy sector to alternate sources, including hydel power and solar-power stations.
The Mohmand Multipurpose Dam Project will enhance water and food security, and improve the standard of living for people living in the northwestern Khyber Pakhtunkhwa province, boosting the region's socio-economic development by creating employment opportunities and reducing poverty levels.
"The Saudi Fund for Development has signed a $240 million loan agreement to support Pakistan's Mohmand Multipurpose Dam Project, a major hydropower complex that will contribute to Pakistan's energy security, increase sustainable water supply for agriculture and human consumption and improve resilience to floods," the economic affairs ministry said in a statement.
"This loan represents a strong partnership between Saudi Arabia and Pakistan in promoting sustainable development and achieving the SDGs (sustainable development goals)."
According to the statement, the project, which is co-financed by the Saudi Fund for Development, Organization of the Petroleum Exporting Countries (OPEC), Islamic Development Bank, and the Kuwait Fund for Arab Economic Development, is expected to have a significant impact on Pakistan's energy and water sectors.
"By using renewable energy sources, the project will generate 800MW of electricity production capacity, contributing to Pakistan's energy security," it said.
Pakistan and Saudi Arabia enjoy cordial, wide-ranging ties in diverse sectors, such as economy, trade, defense, energy and others. Throughout their history, the Kingdom has extended financial assistance to Pakistan in economically difficult times.
In January, Saudi Arabia's Crown Prince Mohammed bin Salman directed the SFD to study fresh projects with a view to increasing investments in Pakistan to $10 billion instead of the previously envisaged amount of $1 billion. The SFD, to date, has financed around 41 development projects and programs in Pakistan, amounting to approximately $1.4 billion.